Coronavirus: New car registrations plunge by 44 per cent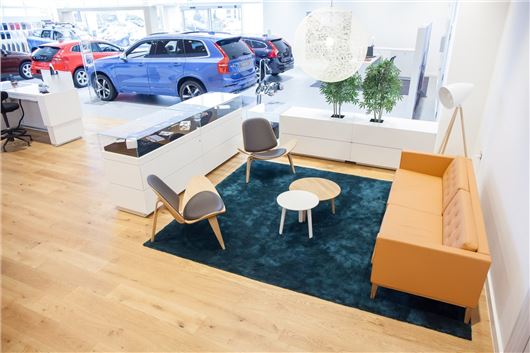 Published 06 April 2020
The number of new cars registered in the UK has fallen by more than 44 per cent.
March is traditionally seen as an important month for new car sales as it's one of two months in the year when a new number plate is introduced. However, fewer than 255,000 new cars were registered in March 2020 - down from more than 458,000 during the same period last year.
>> Coronavirus: What it means for car buyers and owners
Despite this, the Society of Motor Manufacturers and Traders (SMMT) - the organisation which publishes these figures - is adamant that it's not an indication of what's to come.
"We should not draw long term conclusions from these figures other than this being a stark realisation of what happens when economies grind to a halt," said the SMMT's chief executive, Mike Hawes.
"How long the market remains stalled is uncertain, but it will reopen and the products will be there. In the meantime, we will continue to work with Government to do all we can to ensure the thousands of people employed in this sector are ready for work and Britain gets back on the move."
With car factories closing, COVID-19 is expected to hit the number of new cars being sold for a number of months - something which could lead to an increase in the prices of second-hand vehicles.
"Such a dramatic decline in registrations is proof that COVID-19 will ricochet through the industry for weeks and months ahead," said Karen Hilton, chief commercial officer of car buying website heycar.
"We know more people are looking online than ever right now, browsing and deciding what their next car is going to be when better times return. The heycar site has seen record traffic levels since the country went into lockdown.
"It will be the used car market that bounces back quicker with more buyers looking for reliable used or nearly new models, and cars being returned from PCP agreements and part-exchanges entering back into the market."
While sales of petrol and diesel vehicles were hit hard in March (with drops of 49.9 and 61.9 per cent respectively), electric vehicles actually saw an increase in registrations. A total of 11,694 electric cars were registered in March 2020 - up by nearly 200 per cent compared to a year before.
That means battery-electric cars overtook plug-in hybrids in popularity, with PHEVs seeing a more modest 38 per cent increase in sales. In total, 6,818 were registered last month.
So far in 2020, 483,557 new cars have been registered in the UK - representing a drop of nearly a third (31 per cent) compared to the first three months of 2019, when more than 700,000 were registered.
Comments
Author

Andrew Brady
Latest