Demand for new cars hits record low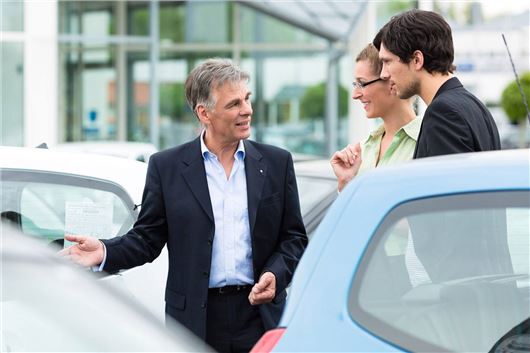 Published 06 January 2020
The number of new cars registered on UK roads dropped to 2.3 million last year - the lowest figure since 2013.
The figures, released by the Society of Motor Manufacturers and Traders (SMMT) this morning, reveal that UK new car registrations fell by 2.4 per cent in 2019, with experts blaming mixed messages on clean air zones as well as ongoing Brexit uncertainty.
>> Should I buy a PHEV or hybrid?
Registrations of new diesel cars were hit hardest in 2019, with a drop of nearly 22 per cent compared to 2018. Plug-in hybrids also decreased by nearly 18 per cent, while sales of electric cars increased by 144 per cent from 15,510 to 37,850. Hybrid and mild-hybrid cars also saw a rise in popularity.
Despite being a gloomy year for registrations, some manufacturers bucked the trend. Budget brand Dacia saw a rise in popularity of more than 28 per cent, while sales of MG models increased by 44 per cent. Lexus, Porsche and SEAT also enjoyed a strong year.
The brands hit hardest include SsangYong (down 29.9 per cent), Smart (47.2 per cent) and Alfa Romeo (17.9 per cent).
It was good news across the board in December, too, with a 3.4 per cent increase in the number of new cars on UK roads - up to 148,997 from 144,089.
Despite this, the SMMT is calling for more supportive policies to give people the confidence to buy new cars.
"A third year of decline for the UK new car market is a significant concern for industry and the wider economy," said the SMMT's chief executive, Mike Hawes. "Political and economic uncertainty, and confusing messages on clean air zones have taken their toll on buyer confidence, with demand for new cars at a six-year low."
Comments
Author

Andrew Brady
Latest