Car dealers closing as new car sales plummet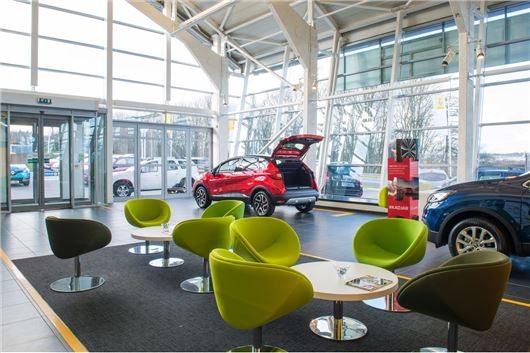 Published 05 November 2019
The number of new cars registered on UK roads has dropped for the eighth month in a row as dealers close doors and warn of 'ongoing market challenges'.
In total, 143,251 new cars were registered in October 2019 - a drop of 6.7 per cent compared to the same period last year. Meanwhile, sales are down by 2.9 per cent year-to-date, with experts blaming ongoing uncertainty around Brexit and legislation around petrol and diesel cars.
>>Huge savings as Vauxhall Corsa beats Ford Fiesta to number one spot
Lookers, one of Britain's biggest car dealership chains, issued a profits alert last week, as two of its senior executives announced they would be leaving the firm. The brand said it expected to see pre-tax profits of approximately £20 million in 2019, down from £67.3 million in 2018.
It also announced plans to 'accelerate its portfolio consolidation', identifying 15 individual dealerships for closure. All but two of these dealerships are expected to be closed by the end of the year.
It follows car dealership firm Pendragon, which recently announced plans to close 22 of its 34 Car Store sites.
Most car manufacturers saw a drop in registrations last month, with niche manufacturers like Alpine, Bentley, DS, Lexus and Porsche bucking the trend. Out of the mainstream brands, MINI, Renault and Vauxhall were all hit the hardest - each losing more than a third of sales compared to the same period last year.
Out of all the fuel types, registrations of diesel cars dropped the most - with sales dropping off by 28.3 per cent, down to 34,666 in October. Registrations of battery electric vehicles rocketed by 151.8 per cent - although they still continue to account for just 2.2 per cent of the market share, with 3162 new EVs on the roads last month.
"The UK car industry will surely look back at 2019 as one of its gloomiest on record," said Alex Buttle, director of car selling comparison website Motorway.co.uk. "It's unlikely new car sales are going to pick-up materially before the end of the year, with consumers also now having a General Election to get their heads around.
"Businesses across the industry will be praying for a decisive outcome on December 12th, and a chance to kick-off 2020 with renewed optimism.
"Stability needs to be restored to the market, and agreeing a positive future relationship with the EU is crucial to avoid punitive tariffs and barriers that could lead to higher prices and less retail choices for consumers."
Comments
Author

Andrew Brady
Latest