Vauxhall says UK jobs will be safe in Fiat Chrysler merger with Peugeot Citroen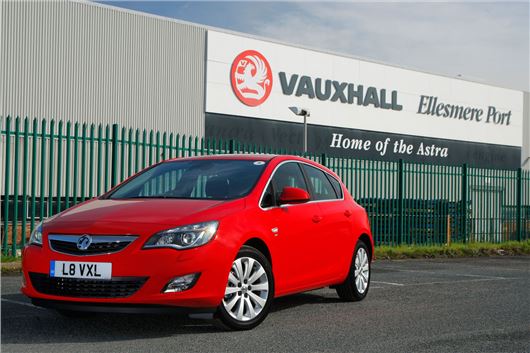 Published 31 October 2019
Vauxhall has said the proposed merger of its parent company PSA with Fiat Chrysler Automobiles (FCA) will not result in the closure of any of its UK plants.
PSA Group, which owns Peugeot, Citroen, DS, Opel and Vauxhall, will join forces with FCA - the company behind Fiat, Chrysler, Alfa Romeo, Dodge, Jeep and Maserati.
The board of directors at both PSA and FCA have agreed to work towards a 50/50 merger, which will see the combined company being the fourth biggest car manufacturer in the world - behind Toyota, Volkswagen Group and Hyundai. It'll sell around 8.7 million vehicles a year with combined revenues of nearly €170 billion.
The combined company would play on FCA's strength in North America and Latin America, as well as PSA's strength in Europe - but concerns have been raised about what the deal means for the future of British brand Vauxhall, which was acquired by PSA in 2017.
"Merger talks combined with Brexit uncertainty is deeply unsettling for Vauxhall's UK workforce which is one of the most efficient in Europe," said Unite union national officer, Des Quinn.
"The fact remains, merger or not, if PSA wants to use a great British brand like Vauxhall to sell cars and vans in the UK, then it has to make them here in the UK."
A Vauxhall spokesperson told HonestJohn.co.uk that its 3000 workers in the UK should not be concerned about the future of its factories.
"The merger will not result in the closure of any plants," he said.
The combined company, which will be headquartered in the Netherlands, will have an 11-person board, headed up by current PSA chief Carlos Tavares.
The companies say that, by combining their expertise, they'll be able to improve their competitiveness in electric cars, autonomous vehicles and digital connectivity.
Comments
Author

Andrew Brady
Latest