Ford Bridgend engine plant to shut in September 2020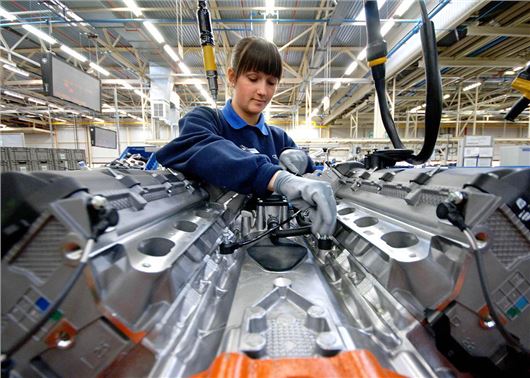 Published 06 June 2019
The Ford Bridgend engine plant in Wales is expected to shut in 2020 with the loss of 1700 jobs.
Bridgend has produced more than 20 million engines since it first opened its doors in 1977; it is currently responsible for the three-cylinder 1.5-litre EcoBoost, as well as V6 and V8 petrol engines for Jaguar Land Rover.
Production of the 1.5-litre engine will end in February while Ford's agreement with Jaguar Land Rover is set to expire in September 2020, when it is proposed that Bridgend will close. 
The GMB trade union described the news as "a disaster" for the local community, with thousands of jobs at risk within the wider supply chain.
Stuart Rowley, president Ford of Europe, said: "Creating a strong and sustainable Ford business in Europe requires us to make some difficult decisions, including the need to scale our global engine manufacturing footprint to best serve our future vehicle portfolio.
"We are committed to the UK; however, changing customer demand and cost disadvantages, plus an absence of additional engine models for Bridgend going forward make the plant economically unsustainable in the years ahead."
The news coincides with the latest decline in new car sales and comes just two months after Ford announced that the C-Max was being dropped from sale in a bid to save money. 
Businesses restructuring has already seen Ford cut 5000 jobs in Germany, while more than 500 employees have volunteered for redundancy packages in the UK. Production at the Ford Aquitaine Industries transmission plant in Bordeaux, France will also end in August 2019.
Ford will continue to produce diesel engines at the Dagenham Engine Plant in Essex and transmissions at the Halewood Getrag Ford Transmissions joint venture on Merseyside.
Comments
Author

Dan Powell
Latest