New car sales slump: Brexit and diesel uncertainty blamed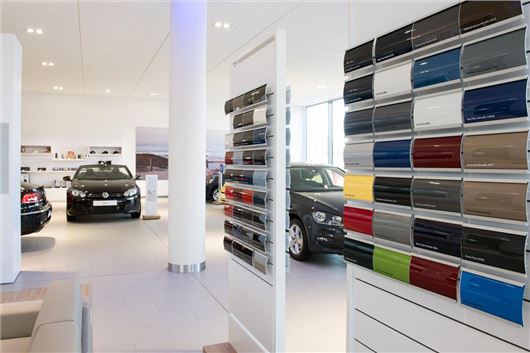 Published 04 April 2019
The number of new cars registered in the UK last month fell by 3.4 per cent - with experts blaming uncertainty around Brexit and diesel car legislation.
The figures released this morning by the Society of Motor Manufacturers and Traders cover the month of March - when number plates change in the UK - and are seen as a key barometer of consumer confidence and the wider economy.
Demand from private buyers was down by 2.8 per cent, while the business sector saw a huge drop of 44.8 per cent. In total, 458,054 cars were registered in March 2019.
Almost every type of vehicle saw a drop in registrations, apart from small hatchbacks - which saw a rise in popularity by 4.3 per cent, taking a third of all registrations.
Recent months have seen sales of new diesel cars falling as this has continued, with new diesel registrations down 21.4 per cent. Demand for petrols grew by 5.1 per cent, while alternatively-fuelled cars (including electric vehicles) increased by 7.6 per cent.
"March typically sees buyers rushing to dealerships to snag themselves cars with the latest plates so these subdued figures are somewhat surprising," said James Fairclough, CEO of AA Cars.
"The stark truth is that the uncertainty in Westminster continues to set the tone for consumer confidence across the country - and with little clarity on what's happening over the next couple of weeks, buyers are being decidedly cautious in paying for big ticket items."
Some of the biggest car manufacturers were hit hardest last month - with registrations of new Ford vehicles down by nearly 19 per cent, while Audi sales were down by more than 6 per cent. It's not all bad news, though - budget brand Dacia saw a rise of 85 per cent, while MG saw demand grow by nearly 63 per cent with 1814 registrations.
Comments
Author

Andrew Brady
Latest