Government urged to reinstate plug-in hybrid grant as sales fall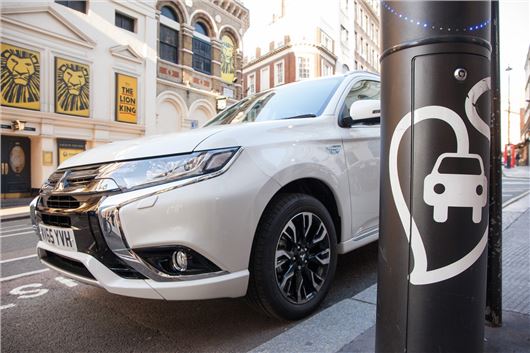 Published 06 February 2019
The Government is being urged to bring back the plug-in hybrid grant, after the industry suffered another dire month for new car registrations.
Plug-in hybrids were previously eligible for a Government grant of £2500 towards their purchase price, but this was axed in October 2018 in a bid to encourage the uptake of pure electric cars.
In January 2019, registrations of pure electric vehicles were up by 110 per cent, but they continue to make up a fraction of all new cars sold with 1334 being registered in January. The number of plug-in hybrids, however, dropped by 15.6 per cent to 2268.
In a statement, Mitsubishi - makers of the popular plug-in hybrid Outlander PHEV - has previously said that now would be the perfect time for the Government to be incentivising such technology.
"Such technology forms the perfect segue between conventional petrol and diesel powered and full electric vehicles, particularly as the charging network is nowhere near evolved enough to support widespread full EV use," said a spokesperson for Mitsubishi.
"We need supportive policies to encourage buyers to invest in new, cleaner vehicles."
The Society of Motor Manufacturers and Traders (SMMT), meanwhile, says that axing the grant has had a 'demonstrable impact on sales'.
While the number of new plug-in hybrid vehicles being registered was steadily increasing during the first half of 2018, this trend was sharply reversed by the Government's decision to scrap the grant in October.
"This is the fifth consecutive month of overall decline in the market," said the SMMT's chief executive, Mike Hawes.
"To restore momentum, we need supportive policies, not least on vehicle taxation, to encourage buyers to invest in new, cleaner vehicles that best suit their driving needs – from the latest petrols and diesels to an ever growing range of exciting electrified vehicles.
"This would be good for the environment and good for the industry and those who depend on it."
Petrols were by far the most popular new car purchase in January 2019 with 103,176 being sold - nearly 10 times the amount of electric and hybrid vehicles registered combined. Diesel registrations dropped to 46,823 - down by more than 20 per cent compared to the same period last year.
In total, 161,013 new cars were registered in January 2019 - down 1.6 per cent compared to the same period in 2018.
While hybrids are generally seen as more environmentally-friendly than equivalent petrol or diesel models, data from HonestJohn.co.uk's Real MPG database reveals that the majority of hybrids fail to meet their official fuel economy figures.
Comments
Author

Andrew Brady
Latest