Dealers cut prices to combat 2019 market slump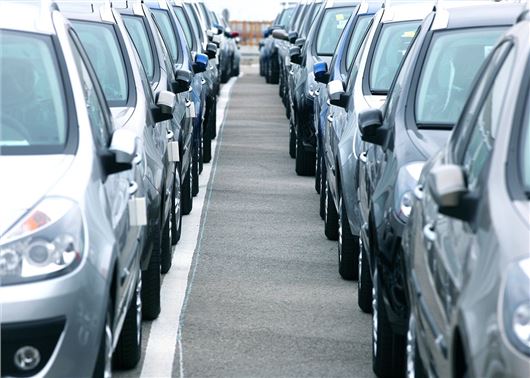 Published 05 November 2018
Car buyers can save as much as £7700 on as-new vehicles, as dealers drop prices to tempt reluctant buyers into showrooms.
The UK new car market has suffered a turbulent 2018, with sales down by 7.2 per cent compared to the same 10 month period in 2017. This means showrooms have shifted 160,000 fewer cars so far this year, compared to January - October 2017, with VED upheaval, regulatory changes and confusion over diesel being blamed by market commentators for the slump.
HonestJohn.co.uk analysis has revealed that there are huge savings to be made as showrooms look to keep the market moving by pre-registering stock.
However, while the industry gears up for a hard winter, HonestJohn.co.uk analysis has found that buyers can make huge savings as showrooms try to keep the market moving by pre-registering thousands of cars.
>>>See the latest pre-reg and nearly new car deals
A pre-reg car is one that has been registered by a dealer with the DVLA so it has been assigned a registration number. Showrooms usually list pre-reg stock as 'ex-demo' or 'delivery miles only'. If it has a V5C logbook, it's been registered and cannot be advertised or described as new.
The BMW 1 Series 116d Sport five-door has a recommended retail price (RRP) of £24,975 on the road, but HonestJohn.co.uk has found dealers offering delivery mileage cars with 16 miles on the clock for £17,250.
Vauxhall showrooms are also providing huge discounts on the Viva hatch, with dealers cutting prices by as much as £3600. HonestJohn.co.uk has found 2017 models – with five miles on the clock – starting at £6495 while 68-plate cars with 100 miles can be found from £7000 – significantly lower than Vauxhall's RRP £10,175. 
Buyers who want more style with their city car can get the Citroen C1 1.0-litre VTi petrol in Feel trim on 18-plate from £6995 – a saving of £4300. Or the Fiat 500 petrol from £7961 - a saving of £2770. 
It isn't just the small cars that are providing big discounts, with £3000 savings available on pre-reg versions of the Nissan Qashqai. Petrol versions of the 1.2 Renault Kadjar Dynamique Nav have a RRP of £22,220, yet HonestJohn.co.uk has found pre-reg models available from just £16,900. 
There are also savings of £4000 to be made on 68-plate models of the Hyundai Tucson 1.6 diesel in S Connect trim.
Comments
Author

Dan Powell
Latest