New car sales improve in April, but market still struggling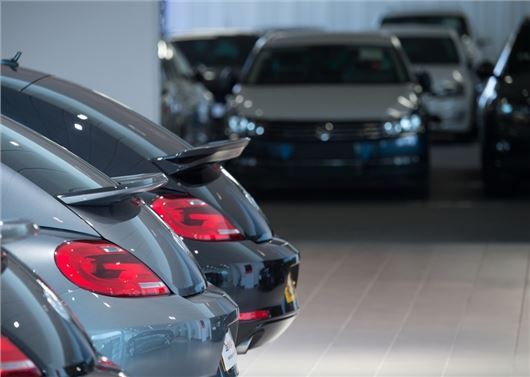 Published 08 May 2018
The UK's struggling new car market posted its first positive figures of 2018, with sales of new cars growing by more than 10 per cent in April compared to the same month in 2017.
Figures from the Society of Motor Manufacturers and Traders (SMMT) show that 167,911 new cars were registered in April 2018. Demand for petrol cars was up by 38.5 per cent, with 29,770 more cars being sold compared to April 2017, but diesels continued their downward trend with a decline of 24.9 per cent (17,026 cars).  
However, while the headline growth of 10 per cent will be welcomed by car dealers and manufacturers, its positivity is somewhat dampened by the fact that April 2017 was one of the worst months for new car sales. That said, some commentators are upbeat that April's growth is a watermark moment for the industry as it looks to rebound from a disappointing first quarter of the year.
"After twelve consecutive months of decline in new car registrations, it appears that today's SMMT figures could be the light at the end of the tunnel for the industry," said Simon Benson of the AA.
"The downward spiral for diesel cars shows no signs of improvement though, in part due to a misconception over how clean modern diesel cars have become - driven by detrimental blanket government policy and a confusing media narrative."
Registrations of plug-in and hybrid electric cars were up up 49 per cent on April 2017, however, these alternatively-fuelled vehicles still account for just 5.6 per cent of the market.
With the Government's Plug-in Car Grant only officially maintained until April 2018, and without an official statement about how much money buyers will receive in future, sales figures may fall as consumers are put off by the ambiguity surrounding the amount they would receive towards an electric or hybrid vehicle.
Despite the rise in registrations in April, the overall new car market remains down year to date, with new registrations in the first four months falling almost nine per cent year on year.
Comments
Author

Georgia Petrie
Latest