Government urged to improve electric car incentives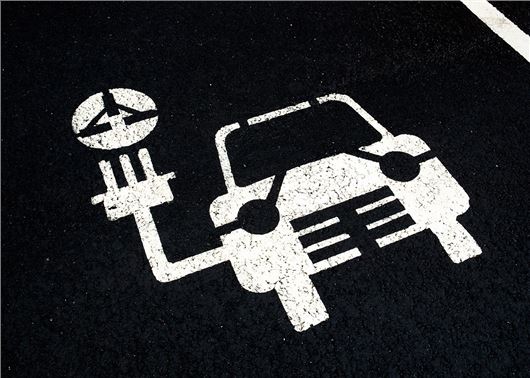 Published 06 April 2018
The Government is under pressure to increase electric vehicle grants and provide a clearer message on diesel, after new car sales fell for the 12th consecutive month.
Demand was down by almost 16 per cent in March, with 88,268 fewer new cars leaving showrooms compared to the same month in 2017. The National Franchised Dealers Association (NFDA) is now calling on the Government to do more to support the industry, with better grants for electric cars and more consistent messaging when it comes to diesel.
>>>What to consider before buying an electric car
"The downturn in new car sales has been driven by diesel, with buyers holding off because they simply don't know where things are going. This has left a huge void and we would like to see the Government do more," said Mark Squires, chairman of the NFDA.
Diesel sales have plummeted by 33 per cent in recent months, with 119,000 fewer diesels being registered in the first quarter of 2018 compared to the year before. However, while petrol car sales have increased - by 3.5 per cent/15,089 cars - they haven't plugged the huge gap left by diesel. 
Sales of electric cars and plug-in hybrids have also experienced a marginal increase but represent a mere five per cent of all new car sales.
"A small electric car can easily set you back £30,000. And for the majority that's simply too much"
"Electric and plug-in hybrid vehicles represent a very small number of cars being sold. And when we speak to consumers, they tell us pricing is the biggest obstacle. A small electric car can easily set you back £30,000. And for the majority that's simply too much," added Squires.
>>>Top 10: Best-selling cars in March
Currently, car buyers can claim up to 35 per cent off the purchase price for an electric car, with the Government providing a maximum grant of £4500; however, the NFDA would like to see this increased to make electric cars more affordable for everyday drivers. It's also urging the Government to provide clearer information on diesel, with modern Euro6 engines often being demonised alongside older, more polluting vehicles. 
"Diesel still has a role to play for those who drive long distances. A lot has been made of NOx emissions, but not everyone drives in a city. For long distances, on the motorway, a diesel is still the most efficient powertrain," says Squires. 
"We need larger incentives for electric cars too. In Norway, for example, 40 per cent of the new car market is electric and it's plain to see why: there is no VAT on electric cars and incentives are heavily stacked for drivers to move away from petrol or diesel. It's a similar story in Holland. The UK Government needs to do more.
"Compared to petrol and diesel, the gap (in price) is too large. The economics tend to trump the environmental issues for buyers and we need to address this. A larger grant would be a great start; I've seen evidence that lots of consumers would choose electric if we had price parity. This would make electric cars very much part of the mainstream."
Comments
Author

Dan Powell
Latest