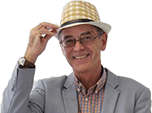 Ford's June 2009 Sales Better than June 2008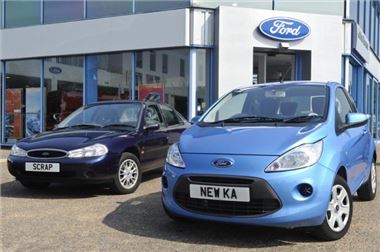 Ford new car sales last month beat those of a year ago – signalling the positive impact of the Government's scrappage scheme and the appeal of the UK market leader's latest model range.
In May registrations of Ford's small car range had already returned to levels of a year ago, as Ford's Ka, Fiesta and Fusion were first to feel the benefit of 'scrappage' which launched 18th May.
Figures out today from the Society of Motor Manufacturers and Traders show Ford's total car sales to be ahead year-on-year, for the first time since July 2008. Last month over 29,800 new Ford cars left dealerships, compared with 28,657 in June last year.
Increasing Ford volumes in a reduced total market sent the blue oval's share of the car market up to 16.9 per cent – more than three percentage points higher than 13.7 per cent a year ago. By adding June commercial vehicle orders, Ford's share of the total vehicle market was 18.3 per cent, equating to almost 35,970 vehicles.
Ford commercial vehicles took 30.1 per cent of their market last month – the blue oval van range's highest share since November 1999.
Ford has reported almost 13,000 'scrappage' orders since the scheme began, with corresponding employment and environmental benefits. Over half of engines in Ford's car and commercial vehicle ranges are Dagenham or Bridgend-built and 100,000 auto industry jobs in the UK dependant on Ford, its dealerships and suppliers.
Independent analysis by
www.cleangreencars.co.uk
shows that lower CO2 from new Fords ordered under the scrappage scheme, versus the average 10 years ago, means that 9,350 tonnes of CO2 will be saved annually by the 13,000 new Fords.
Nigel Sharp, Ford of Britain managing director, said: "To beat a fiercely competitive market in the tough economic climate we're in proves that customers see the new Ford vehicle range as an exciting opportunity not to be missed."
More at
www.ford.co.uk
Comments