Do You Qualify For A Mobility Car?
Knowing if you qualify for a mobility car and choosing the right one at the best price is vital. There's a host of adaptations that can be applied to a mobility vehicle to tailor it to your disability needs, as well as many wheelchair accessible vehicles to choose from.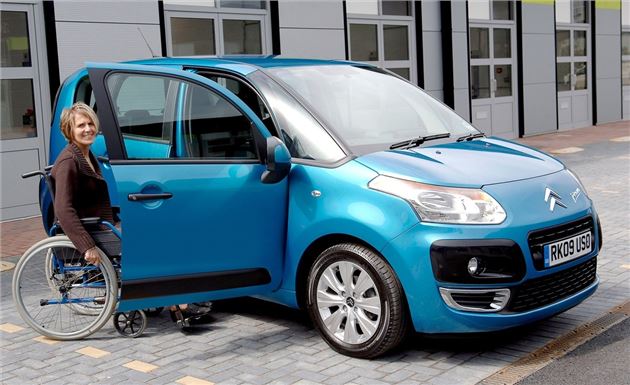 What exactly is a mobility car?
A mobility car is any vehicle that helps a disabled person travel and live their life more easily. For some, this will be a car without the need for any adaptations, but others may need the controls altered to allow for their disability. That can include swapping the accelerator pedal to the other side of the brake pedal, installing hand controls or opting for a wheelchair accessible vehicle (WAV).
A WAV comes with additional equipment to make it easier for a disabled driver to get into and out of the driver's seat or it can have access ramps and a revised cabin layout so a wheelchair user can travel safely in the vehicle while still in their chair.
Do you qualify for a mobility car?
Anyone with a disability or illness that reduces their ability to travel from A to B can apply for a benefit to pay for a vehicle lease from Motability. This is a charity set up specifically to provide cost-effective lease cars that can also be adapted if necessary to suit a disabled driver's needs.
To qualify for a mobility car through the Motability Scheme, you must have been awarded the higher rate of mobility component of the Disability Living Allowance (DLA), though this is being phased out for disabled people aged between 16 and 64.
You also qualify if you claims a War Pensioners' Mobility Supplement, Armed Forces Independence Payment or the enhanced rate of the mobility component of the Personal Independence Payment (PIP). To apply for a car from Motability, you also need at least 12 months of any of these allowances remaining to run on the award.
You don't have to be the driver of the car provided through the Motability Scheme as it's there to offer transport for the disabled person. This means parents and carers can drive a Motability car on behalf of anyone from the age of three-years old, but the vehicle has to be used for the benefit of the disabled person. The driver cannot use the car for their personal use if they are not the disabled person.
What is Personal Independence Payment (PIP)?
Personal Independence Payment (PIP) is a state benefit to help with the additional costs of living with a long-term disability or illness. It is assessed by a health professional according to your needs and is regularly reviewed to reflect any changes in the recipient's condition.
The amount of PIP you receive depends on how your disability or illness affects your life rather than just the condition itself. PIP is replacing the Disability Living Allowance for anyone over the age of 16 or those born after 8 April 1948. Anyone currently receiving PIP will not be able to claim it when they reach the State Pension Age
You can claim PIP regardless of whether or not you already claim other benefits such as Employment Benefit or Support Allowance. Any savings or income you have does not affect your eligibility to claim PIP.
What is Motability?
While we refer to 'mobility' as a term to encompass any vehicle that helps a disabled person travel, the name Motability has become almost interchangeable.
Motability is actually a registered charity that operates the Motability Scheme. This is not, as is often thought, funded by the Government. Instead the money comes from disabled people who choose to spend their higher rate mobility allowance to pay the cost of their lease.
It works with the Department for Work and Pensions which facilitates the transfer of benefit to Motability.
Since it was set up in 1977, the Motability Scheme has provided over four and a half million vehicles and provides cars, wheelchair accessible vehicles (WAV), scooters and powered wheelchairs. Currently more than 600,000 disabled people and their families across the UK have a vehicle through the scheme.
How much does a mobility car cost?
A car leased through the Motability Scheme uses some or all of your mobility allowance to fund the lease payment. There are hundreds of different cars available through the scheme, so you choose which one suits you best and your allowance is then paid directly from the government to Motability.
If the weekly lease price is less than your total allowance, the difference will be paid to you by the Department for Work and Pensions or Veterans UK. You can arrange all of this through a Motability-approved dealer or directly with Motability.
You can also choose to use some or all of your allowance. Even if the weekly lease cost rises during the lease period, you will not have to pay any extra. When you have agreed the deal and taken delivery of the car, you cannot alter the amount of the weekly payments.
If you prefer a car that costs more than your weekly allowance, Motability will take a one-off advance payment. After that, your total mobility allowance will be paid directly to Motability. All WAVs (wheelchair accessible vehicles) require an Advance Payment, although choosing a used WAV can reduce this significantly. WAV lease deals through Motability run for five years.
If you choose optional extras for your car, this will change the cost of the lease and that will be reflected in the weekly payment just as it would be in any other lease deal. However, Motability can also provide many adaptions to a car at no cost, such as an easy release handbrake or indicator extensions.
Other adaptations will increase the cost of the car, such as lightened power steering for £545, extended seat runners for £300 or £2295 for an electrically operated height adjustable seat base. Any adaptations you decide to add to the car after taking delivery of it at the start of the lease deal will have to be paid for separately.
Ask HJ
Can you suggest a comfortable Motability SUV?
My current motability vehicle is a Hyundai Tucsan. I need an SUV for easy entry and exit. I would like a really comfortable ride with a good mpg and quiet cabin. What vehicles would you recommend I look at?
We'd recommend a Citroen C5 Aircross or Skoda Karoq. Both are really comfortable SUVs that are available on the Motability Scheme.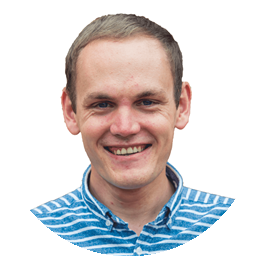 More Questions
How do you get a mobility car?
There are several companies that hire mobility cars for those who don't want to use the Motability Scheme or only need a mobility vehicle for a short period. Hiring or leasing one of these vehicles is not different to any other car, so you will need to pay arrange an agreement, pay a deposit and one-off rental fee or a weekly or monthly payment.
For those choosing the Motability option, you must receive one of the following: Higher Rate Mobility Component of the Disability Living Allowance; Enhanced Rate of the Mobility Component of Personal Independence Payment; War Pensioners' Mobility Supplement; Armed Forces Independence Payment.
In all of these cases, you will need at least 12 months remaining to run on your mobility award when you apply for a Motability lease.
With all of that in place, you can choose a car and order it through a Motability-approved dealer. The car will be delivered to your chosen dealer when it is ready to collect.
What cars can you get on the Motability Scheme?
There are all sorts of cars available on the Motability Scheme to lease and others you can hire by the day, week or month. Most mobility cars tend to be models that are easy to drive and often with an automatic gearbox, again to simplify driving for those with a disability.
Larger cars and SUVs are also popular choices as they offer easy entry and exit from the driver's seat for a disabled person. They also provide plenty of space to stow a wheelchair either behind the front seats or in the boot.
On the Motability Scheme, there are more than 2000 different makes and models to pick from - everything from a Smart Fortwo to a Skoda Kodiaq, so being disabled does not limit the type of car you drive.
Where can you get a wheelchair conversion?
There are two main options when choosing a WAV (wheelchair accessible vehicle). The first is to lease a car through the Motability Scheme that comes new or nearly new with all of the conversion work already completed. This is a no-hassle way to WAV use and it lets you specify the car to suit your needs.
The other option is to have your vehicle converted, assuming it's suitable for the intended purpose. You can find a list of conversion companies who can complete this work on the Motability website.

Converting a car to a WAV is a specialist task to make sure the vehicle meets the required safety standards. The vehicle will need to meet Low Volume Type Approval or pass an Individual Vehicle Approval test, which adds to the cost of the conversion. Prices for conversion work vary depending on the type of adaptations needed and you will need to choose whether you want side or rear access, and if it's a drive from wheelchair conversion.
An alternative is to opt for a powered lift system to raise the wheelchair user and chair into the car. This is a more compact option and gives a wider choice of cars to pick from. This is a much cheaper option and there are systems available from around £400 compared to as much as £40,000 for a typical WAV-converted vehicle.
The most well known convertors are Brotherwood, which also offers WAV hire, plus of course Gowrings which has been around since the 1960s along with Automotive Group, Lewis Reed and GM Coachwork.
Best used WAVs
After a used wheelchair accessible vehicle? These are 10 of the best proven WAV models to look out for in the classifieds.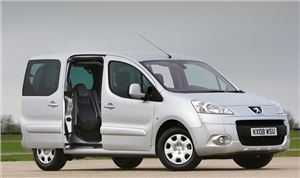 Peugeot Partner Tepee
The Peugeot Partner Tepee is our number one choice as a used mobility vehicle for several reasons, not least there's a bigger choice out there than most of its rivals. As a base for a WAV conversion, the Partner is ideal for its large cabin space and rear opening, plus it has a low rear load sill to allow for a shorter wheelchair ramp than some rivals.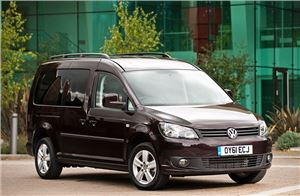 Volkswagen Caddy Maxi Life
With its sliding side doors and high roof line, the Caddy Maxi Life majors on space and accessibility, making it a very popular base for a WAV conversion. There are no petrol engines, so it's not ideal for town use, but the 1.6 TDI and 2.0 TDI engines will prove economical. The good news is, there are plenty around on the used market.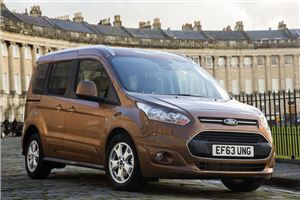 Ford Tourneo Connect
The Tourneo may, like many other WAVs here, be based on a van, but it doesn't drive like one. It also boasts an upmarket appearance and impressive range of engines, including Ford's excellent EcoBoost petrols, although they tend to be few and far between on the used market. With a low rear load deck and high opening tailgate, it's ideal for wheelchair access.
Buying a used mobility car - what to look for
The most important point to look for when choosing a used mobility car is that it suits your needs. Many mobility cars will have adaptations fitted that were specific to the original driver. That could include hand controls, easy release handbrake or extended seat runners to make entry and exit easier. Be clear about any adaptations you require for a car to work for you.
Used cars that come from the Motability Scheme are usually very well cared for as the lease deal includes all servicing, maintenance and tyre replacement. However, the usual used car checks still apply, so check the car's condition and service record.
You also need to take a test drive to be sure the car fits the requirements of your disability or the disabled person it's for.
If you're buying a nearly new WAV (wheelchair accessible vehicle), not all models will be available through the Motability Scheme. Those that are, will come with a three-year, 60,000-mile lease deal rather than the five-year, 100,000-mile deal for new cars. However, most nearly new WAVs require a much smaller Advance Payment or none at all.
Can you hire or lease a mobility vehicle?
There are several companies that offer mobility vehicle hire. They offer everything from small hatchbacks all the way to large minibuses with wheelchair access.
Hiring a mobility vehicle is a cost-effective option if you only need a car for a short period, such as being on holiday. Most companies offer daily, weekly and monthly rates for vehicles with hand controls or wheelchair access. There are also longer lease deals for up to 12 months available from most companies.
Recognising that many disabled people will find it harder to come to a vehicle hire centre, most mobility hire companies offer a drop-off and collection service. As with any hire or lease agreement, make sure you know what is included and excluded from the deal before signing up.
Can you learn to drive in a mobility vehicle?
There are no problems with learning to drive in a mobility car. When you pass your test, your driving licence will state which categories of vehicle you're permitted to drive.
Unusually, you can learn to drive from the age of 16 if you receive the higher rate of mobility allowance, have a provisional licence, insurance and are accompanied by a driver who is over the age of 21, has held a full licence for at least three years and is named on your Certificate of Motor Insurance.
You can apply for a provisional licence up to three months ahead of your 16th birthday. However, any other learner drivers using a mobility car must be over 21-years old, live at the same address and you can only have one learner driver on the vehicle's insurance at any given time.
There is financial help available to learner drivers through the Motability Scheme if they are a current customer, which means a parent or carer has been driving the car previously. This assistance can provide up to 40 hours of driving tuition, though you must complete these driving lessons within a 12-month period.
On the Motability Scheme, young drivers under the age of 25 are restricted to cars with an ABI Insurance Group no higher than 16 and maximum power not exceeding 120PS. However, for those learning to drive in a WAV (wheelchair accessible vehicle), there is no power or insurance limit. Some driving schools offer mobility cars and WAVs for learner drivers.
Can you use a mobility car for personal use?
A car leased through the Motability Scheme must be used for the benefit of the disabled person. The reality is the car can be used by the disabled driver for any journey as it is helping them. It can also be used by any other named driver in the same household for the usual duties of shopping, visiting friends and family, or travelling to work or venues so long as the disabled customer of Motability benefits from the activity.
Can you trade in a car for a mobility vehicle?
When you choose your car through Motability, you can trade in your old car as a part-exchange. This can be used to cover the cost of an Advance Payment. However, not all Motability-approved dealers off this facility, so check before deciding on which car you want to lease.
What about servicing and insurance?
The good news with the Motability Scheme is almost all running costs are included in the lease deal. This encompasses insurance with up to two additional named drivers, all servicing and maintenance, breakdown cover, MoT tests, tyre and windscreen replacement.
This is for a three-year, 60,000-mile contract. All you have to pay for is fuel and any insurance excess in the event of a claim.
What happens at the end of a mobility lease?
At the end of the lease deal with Motability, you can choose to remain on the scheme and order a new car. What happens at the end of a mobility lease? It will be delivered the same day as you hand back your old car, so there's no interruption to you. You can also choose to leave the scheme with nothing else to pay.
If your circumstances change while leasing a car through Motability and your mobility award is not renewed, you can hand back the car with no additional costs. You might also be eligible for a £250 Return to Dealer payment.
Save 12% on GAP Insurance
Use HJ21 to save on an ALA policy
See offer