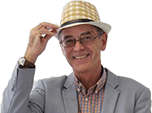 According to the criteria that you've selected, these are the cars that best suit your requirements:
You can't really overstate the desirability of the XC40. Its bluff, boxy shape, angular contrasting roof is complete with a colour palette that's so on-trend it would make Farrow and Ball proud. The interior, too, features a range of materials and finishes that make an Audi or BMW look rather unimaginative,...

The 2006 Honda Civic still marks a real revolution in design. In terms of styling - both inside and out - it is unlike anything else on the road and a huge departure from its dull predecessor. Replacing it was never going to be an easy task for Honda so for this - the ninth generation of the Civic...

Mazda is on a roll these days, with an impressive range of cars that are good to drive, stylish and practical. Those ingredients have now been distilled into the smallest model in the range – the Mazda2. The result is a success, giving big players like the Vauxhall Corsa and Ford Fiesta something to...

The Up is one of the most important cars Volkswagen has launched in recent years, offering a well thought out and compact package that's economical, easy to drive and appealing to those downsizing from larger cars. It's nimble, distinctive, well built and represents good value for money. SEAT and...

With a practical boot, a beautifully-finished cabin, generous standard equipment and some of the best safety equipment of any car on sale, the Volvo V90 is a very impressive car. It's family-friendly, easy to drive and extremely comfortable, making it a great alternative to the usual Audi, Mercedes-Benz...

The latest Mazda MX-5 sticks to the formula that has made Mazda's little sports car so popular. It's small, light, affordable and fantastic fun. But there are some changes. This time around it's more aggressively styled and has new engines but as ever it's still easy to live with every day. There...
Want to narrow the choices down? Which of these is most important to you?
Or you can choose something else:
Yours sincerely, Honest John