Cheap Car Leasing: Best Deals For 2021
In This Guide
Best Lease Deals 2020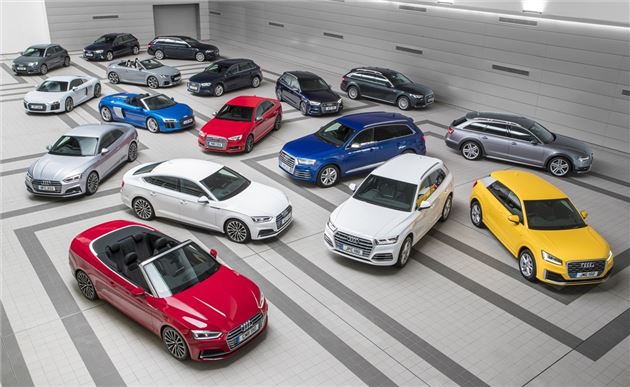 What is a PCH lease and is it right for me?
To give it its full and explanatory title, a Personal Contract Hire is another name for a lease agreement, which means it is a long-term loan or hire of a vehicle rather than a purchase.
The term Personal Contract Hire has come into common use as it sits alongside PCP (Personal Contract Purchase) on dealer forecourts.
Traditionally leasing was only available to businesses, but the market for personal leasing has boomed, so there are plenty of deals available.
PCH suits people who don't want to be tied into the ownership of a car, want to be able to change cars regularly and are happy to potentially pay a small premium to do so.
If you have zero interest in owning a vehicle then PCH makes sense, but if you are undecided and want to keep the option of returning the vehicle over buying it, a PCP gives you that flexibilty. Ultimately your decision should be based on doing your calculations, working out what you can afford and what your needs are.
What are the pros and cons of leasing?
If you like the idea of being able to change your car regularly then a PCH holds a lot of appeal. Some companies can offer leases of 12 months, so you could change your car as frequently as once a year.
A PCH also makes it easy to budget, as only changes in the interest rate can affect the cost of your monthly payment and you don't have to worry about sudden maintenance bills with a service contract. You are also unaffected by depreciation, as you are unaffected by the value of the vehicle at the end of the term.
One of the main drawbacks of a PCH is that because you will not own the car at any point, straying outside the agreed terms for mileage and condition at the end of the term will mean financial penalties, which could add up to a significant sum.
You are also tied into the contract for the duration, so if you decide to end the agreement for any reason you will most likely have to pay a fee to do so. Finally, a PCH may be more expensive than a competitive hire purchase agreement, so you may end up paying more to hire a car than if you had bought it outright.
Best Leasing companies
Here's the lowdown on the best leasing companies to consider if you're looking to lease a car.
Leasing.com
Leasing.com has been around since 2000 and offers a wide range of both cars and vans, claiming to have the 'widest choice of deals in the UK by working with franchised dealers, independent brokers, manufacturers and leasing companies.
Based in Stockport, the firm offers personal and business leasing with close to 2.5 million leasing offers available on its website.
Nationwide Vehicle Contracts 
One of the largest leasing companies in the UK, Nationwide Vehicle Contracts has been operating since 2002, offering both cars and vans to private and business customers.
It can deliver nationwide and provides brand new cars from UK dealers. It works with some of the biggest finance companies such as ALD, Arval, Lex Autolease, Hitachi Capital and Leaseplan.
All Car Leasing
All Car Leasing is a Cheshire-based leasing broker with more than 20 years of experience within its team, and is a part of the Eurocar Group.
It offers cars and vans for business and personal leasing, as well as long-term rental for periods up to and beyond 90 days. It supplies vehicles from a wide range of manufacturers, including premium brands such as Audi, Mercedes and BMW. It can also source high performance cars for leasing 
Blue Chili Cars
Blue Chili Cars is a UK-based broker in operation since 2007, with a combined experience of over 20 years in the vehicle leasing and sales industry.
It offer cars and vans for both business and private individuals, whether for hire purchase, lease purchase, PCP or PCH. It works with major leasing companies such as Leasplan UK and Lex Autolease.
Hippo Leasing
Involved in the motor trade since the 1960s, Hippo Leasing has been a franchisee for Land Rover, BMW and MINI. In 2013 it moved to a £2m purpose-built location in Blackburn to accommodate a large stock of vehicles.
Hippo offers personal and business leasing on vans, cars and used vehicles, as well as offering deals for customers with poor credit and even no-deposit leasing deals.
leasing.cars

Established in 2019, leasing.cars is one of the newer players on the leasing market but has actually been around since 2003 under the name DSG Auto Contracts. It works with all the big leasing firms such as Leaseplan, Lex Autolease and Santander.
The firm also offers fully maintained short term vehicle agreements from three to 23 months, which are available on a variety of vehicles with stock rotating daily. It has a 4.8 rating on TrustPilot with 95 per cent of users rating the company as excellent.
Select Car Leasing 
A UK based company first established in 2004, Select Car Leasing supplies both cars and vans but deals only in leasing for private individuals and business users.
Select Car Leasing frequently offer deals through their website and also have a dedicated team available 9am to 7pm Monday to Friday and 10am until 4pm Saturdays.
What are the differences between PCH and PCP?
PCH stands for Personal Contract Hire and in some respects it is similar to a PCP. You pay a deposit and have a fixed monthly payment over the length of the agreement.
However, at the end of the agreement, there are no options - the vehicle must be returned. You can still walk away completely or start a new agreement, but you cannot purchase the vehicle. It is a leased vehicle - you are not purchasing it.
PCH gives you the ability to change your car frequently. Some providers offer agreements of 12 months or less, so you can swap into a different car on a regular basis if that appeals.
Choosing PCH also takes away many of the hassles of car ownership, particularly if you take up an agreement that includes a maintenance package. That means you will not have to pay for servicing or road tax, which can also help if having a fixed monthly cost is important to you.
As with a PCP, a PCH will come with restrictions over the mileage you can cover as well as a commitment to keep the vehicle within fair wear and tear guidelines. As this is a rental rather than a deal with the option to purchase, failure to abide by these restrictions will result in an additional cost to you.
A PCH deal will also have a clause that requires you to pay an exit fee if you choose to end the agreement early, and it may also cost you more than a competitive Hire Purchase deal depending on your term.
Will I need a credit check to lease a car?
Yes. Like a loan or credit card application, a PCH requires a credit check. Because you don't own the car, any lease company will need to ensure that you can make the monthly payments over the term of the agreement.
Be wary of brokers or leasing companies that claim they can lease a car without a credit check - it's very likely they are not reputable. There are however, companies that will still lease you a car if you have a poor credit rating.
Ask HJ
What is better over a six-year period - leasing or buying?
What is better for cost over a six-year period - leasing or buying? I'm looking at a small hatch like Volkswagen Polo or Honda Jazz.
What you do is you write down the deposit. Then you add the total of all of the monthly payments. Then you compare that amount with what you can buy the car for at a discount. If comparing a lease with a PCP, same thing: deposit, plus total of all the monthly payments and then add the guaranteed future value (GFV) and compare that total with a discounted cash price for the car. Whether you lease, PCP or buy you will still have to service the car every year, buy tyres and brake parts and fix any damage.
More Questions
Ask HJ
Can I get out of a leasing contract early?
I am currently in a three-year personal van leasing and my circumstances have changed so I need to get out of this. I am 18 months into it - is it possible to get out?
This will very much be at the discretion of the leasing company and the terms and conditions for early termination should be set out in the documentation you received when you took out the fixed-term agreement. In my experience, almost all firms demand some form of fee or penalty payment to end a van lease early - this can be as much as 50 per cent of the outstanding balance. First things first, contact the leasing firm and ask about any potential fees associated with a query about early termination – it isn't unknown for a leasing company to demand money to simply look into this for you. Explain your situation and be honest about the reasons you want to end the lease early. They might take your situation into consideration and allow you to leave the contract for a nominal fee. Alternatively, they might offer to extend the lease and lower the monthly payments to allow you to keep the van and reduce your monthly outgoings. Or they may allow you to swap to a different van, to match your change in circumstances. Sadly, they will not allow you to walk away without paying some form of penalty.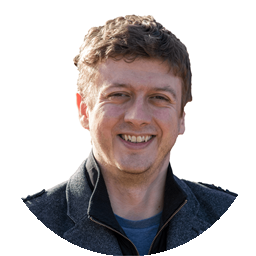 More Questions
Car Buying Advice