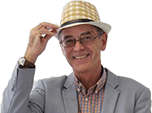 Volvo V70 (2007–2016)
Model History
June 2007
Prices announced
V70 2.5T SE (200PS) manual £26,495
V70 3.2 SE (238PS) Geartronic £30,600
V70 T6 3.2 AWD SE (285PS) Geartronic £35,430
V70 2.4D SE (163PS) manual £26,995
V70 D5 SE (185PS) manual £27,995
V70 2.5T SE Sport (200PS) manual £29,345
V70 3.2 SE Sport (238PS) Geartronic £33,450
V70 T6 3.2 AWD SE Sport (285PS) Geartronic £38,280
V70 2.4D SE Sport (163PS) manual £29,845
V70 D5 SE Sport (185PS) manual £30,845
V70 2.5T SE Lux (200PS) manual £29,245
V70 3.2 SE Lux (238PS) Geartronic £33,350
V70 T6 3.2 AWD SE Lux (285PS) Geartronic £38,180
V70 2.4D SE Lux (163PS) manual £29,745
V70 D5 SE Lux (185PS) manual £30,745
Geartronic auto where not standard extra £1,350
September 2007
New V70 revealed
New S80 based V70 in UK showrooms from September 2007. Claimed to be more luxurious inside, more dynamic to drive, with more intelligently configured and flexible space for passengers and luggage, and safer than ever. 15% more torsional rigidity.
Standard DSTC dynamic stability and traction control. Top-spec T6 model is fitted with Volvo's Instant Traction AWD (all-wheel drive), that uses an electronically controlled hydraulic clutch to instantly distribute torque to the wheels with the most grip. Speed-sensitive powered steering with three settings, intelligent PPB power parking brake that automatically disengages when the accelerator is pressed and the car moves off, making easy work of hill starts.
Integrated rear child booster seats with two heights. Bigger tailgate aperture. 40-20-40 three-part split rear seat offers 16 different combinations. Centre backrest can be lowered to house longer items or raised to provide an additional seat, or the larger backrests can be folded separately to create a flat-floored load. Front passenger seat has foldable backrest. Loadbay floor fitted with aluminium rails and movable load-securing anchorage points.
Available with all new T6 six-cylinder petrol engine: compact and lightweight all-aluminium 3.0-litre in-line unit with turbocharger featuring twin-scroll technology. Producing 285 PS and 400 Nm of torque, the flagship V70 delivers 0 to 60 mph acceleration in 7.0 seconds and a 155 mph top speed.
Also 3.2 I-6 with 238 PS and 320 Nm, 2.5 litre in-line five cylinder turbo engine with outputs of 200 PS and 300 Nm of torque. A bio-fuel E85-compliant version of this engine with 145 PS joins the range towards the end of the 2007. Also two EU4 diesels with 185 PS and 400 Nm (D5) and 163 PS and 340 Nm of torque (2.4D). All engines in the V70 range come with six-speed Geartronic transmission, which gives the driver the choice of automatic or manual shifting. 2.4D, D5 and 2.5T are also available with a 6 speed manual gearbox.
Entry level version with 2.0 litre Ford/PSA 136PS diesel engine with 320Nm torque and 6-speed manual transmission from January 2008. 47.1mpg.
January 2008
2.0-litre FlexiFuel bio-ethanol engine from January 2008. Called 2.0F produces 145PS and 185Nm of torque and offers combined fuel consumption of 34 mpg in the Volvo V70 and 34.9mpg in the S80. Five-cylinder 2.5F turbocharged engine with 200bhp from 2008. FlexiFuel engines run on renewable E85 bio-ethanol fuel which emits up to 80% less fossil carbon dioxide emissions than petrol. If E85 is not available, the car can also be powered by petrol: both fuels can go into the same tank in any mixture thanks to the car's engine management system which monitors the blend and automatically modifies the injection and ignition timings to optimise performance.
Driver Alert Control (DAC) as well as a Lane Departure Warning (LDW) system launched at Frankfurt Motor Show September 2007. Available as an option priced at £500 on the all-new Volvo V70 and XC70 and the Volvo S80 at the end of 2007. 2.0 litre petrol and diesel engine options to order from November 2007 for delivery from January 2008. Petrols from £24,995 and diesels from £25,495.
The 2.0-litre common rail diesel offers 136PS and 320Nm of torque and has a Diesel Particulate Filter to reduce CO2 emissions to 157g/km. 47.9mpg combined. The 2-litre petrol engine has 145PS and 190Nm of torque and returns 32.8mpg on the combined cycle. CO2 emissions are 206g/km.
May 2008
R-DESIGN specification bodykit available from May 2008. The V70 R-DESIGN package combines sporty visual features with a specially tuned lowered sports chassis and sharper driving characteristics to offer customers the practicality of a large estate, with more dynamic handling and distinctive styling.
As recently announced there have been many changes and additions to the Volvo V70 and XC90 range, including the new R-DESIGN sport chassis and styling package and a new lower CO2 figure for the Volvo XC90.
Power mirrors with an autofold function now standard1 across the Volvo model range. Mirrors can be set to fold in automatically when the car is locked, and fold out again when the car is unlocked. Communications Pack have also revised and now includes RTI Navigation System, Keyless Drive and Bluetooth® Handsfree System.2
Bluetooth handsfree system is also available as an individual option for a RRP of £200 on the Volvo C30, S40, V50 and C70. This handsfree system automatically recognises a Bluetooth compatible mobile phone as it enters the car and seamlessly takes over, allowing the driver to switch freely from the mobile phone to the handsfree system. By simply touching the blue button, the Bluetooth handsfree system will listen to commands and make calls.
A new Homelink option is available across the Volvo range for a RRP of £501 . With buttons integrated in the sun visor, Homelink® allows the occupants to operate remote controlled home appliances, such as a garage door, home alarm and exterior lighting, without leaving the car. There are new colour additions with Savile Grey being added to S80, C30, V50 and S40, while Caper Green Pearl will join the S80 and XC70 and Vanilla Pearl to the C70.
New 2.4D from Spring 2009 down to 157g/km so under £160g/km for company write down purposes.
February 2009
Volvo V70 1.6D DRIVe 109 hp/240 Nm, 129 g/km, 57.6 mpg. The Volvo V70 and S80 DRIVe models will come equipped with the same powertrain – 1.6-litre diesel engine and manual gearbox – as the smaller C30, S40 and V50 but with specially tailored engine software and different ratios in third, fourth and fifth gears. The optimised powertrain is a major aid in helping Volvo's larger cars significantly cut their fuel consumption and CO2 emissions to 57.6 mpg and 129 g/km respectively.
Several other factors also contribute to the reduction in fuel consumption, for example the tyres that have been specially designed for low rolling resistance. The V70 and S80 DRIVe versions are also equipped with an electric power steering pump that delivers exactly the servo assistance the driver requires, in a precise and energy-efficient way. All DRIVe models feature this power steering system. The V70 also features a covered grille to aid aerodynamics and a lowered chassis (20 mm front, 15 mm rear).
May 2009
2010 Model Year announced
The Volvo V70 gains the two new diesel engines with prices for the 2.4D starting at £26,845 OTR and £28,745 for the D5 both in SE trim. Changes to the V70 range also include a new front grille displaying the large iron mark and new steering wheel chrome highlights in SE and SE Lux and chrome trim around the ignition area. Cars with the D5 and T6 AWD engines now have visible twin rear exhaust pipes as standard.
The 2.5T engine has been updated to offer a performance boost to 231 PS and 340 Nm of torque. Despite this 13% increase in power the CO2 emissions have been reduced to 209 g/km and fuel consumption improved to 32.1 mpg with the manual transmission. Prices for the Volvo V70 range start at £22,745 for the new low-CO2 emitting DRIVe model.
The Volvo V70 benefits from the new and improved D5 and 2.4D diesel engines which were announced earlier in 2009. The new D5 engine with its twin sequential turbo charging offers a 20 PS performance boost to provide 205 PS and 420 NM of torque. Despite this power increase, CO2 emissions have been cut to 164 g/km in the S80.
The 2.4D has also been upgraded and the new engine offers a 12 percent improvement in performance to 175 PS and 420 Nm of torque whilst bringing down CO2 levels to 155 g/km in the S80 and 159 g/km in the V70. In the XC60 and XC70 the 2.4D coincides with the introduction of front-wheel-drive and together, they reduce emissions to just 159 g/km. Crucially, this figure enables these two models to fall below the 160 g/km threshold for the Capital Write Down Allowance.
Volvo is offering an additional Premium Pack specification on all trim levels and engines in V70 models for an extra £2,000. The Premium Pack includes the addition of Leather-faced Upholstery and Satellite Navigation System (RTI).
An updated Satellite Navigation system (RTI) has also been introduced in the V70 to bring them in line with the smaller cars in the Volvo range. A new driver interface, new colours and an improved premium feel to the menu and symbols are the key features and the unit costs £1,950 (including VAT). All new 2010 MY models were available to order from June 2009 with first customer cars from July 2009/
Headlights are easy DIY replacement. Pop the bonnet, two steel pins for each unit, pull them out, undo multi plug, the whole lot slides out, carry to a warm dry spot in house/garage to swap bulb etc. In 30 secs they are back in.
February 2010
Lower emission, lower tax 119g/km DRIVe versions of V70 introduced. Delivering 109bhp and 240Nm of torque, the modified 1.6 litre turbocharged diesel engine provides improved fuel economy by 5.1mpg to 62.8mpg on the Combined Cycle, increasing both cars' range to nearly 1100 miles. Both cars fall into Vehicle Excise Duty Band C and Volvo estimates the new 119g/km engine reduces annual carbon emissions by 150kg over the S80 and V70 DRIVe's previous low of 129g/km.
May 2010
New five-cylinder 2-litre turbodiesel from the all-new Volvo S60 now available throughout Volvo Cars' model range. Six-cylinder T6 petrol engine upgraded to 304 PS and 440 Nm of torque. The new two-litre five cylinder diesel powerplant is introduced to the XC60 and XC70 models and replaces the familiar four-cylinder 136 PS unit in the V70 and
The new five-cylinder 2.0D diesel is, in principle, the same engine as the well-established 2.4-litre diesel, but its displacement has been reduced with a shorter stroke to optimise fuel consumption. The injection system also has a different type of piezoelectric fuel injector compared with the D5 engine. These injectors minimize fuel consumption with their exceptionally rapid and precise injection pulses under high pressure to promote extremely efficient combustion.
In the Volvo S80, V70, XC70 and XC60 the newly developed 2-litre diesel engine produces 163 PS and is badged the D3. This hierarchic naming has been introduced to allow customers to more easily understand which engine is the most powerful and which fuel it is driven by - D for diesel and historically T has been used for Volvo's petrol cars. Volvo's naming strategy also follows the principle that the higher the number the more powerful it is - a D5 engine has more power that a D3.
The new frugal D3 DRIVe will also appeal to fleet managers, not only because CO2 emissions fall below the all-important 160g/km Writing Down Allowance. With the DRIVe model fitting in neatly below the crucial 160g/km tax band at 154g/km, its Benefit-in-Kind credentials are strong.
In the Volvo V70, the newly developed 2-litre diesel engine produces 163 PS and 400 Nm of torque and is badged D3. The D5 twin-turbo diesel and high-performance T6 petrol engine remain in the ranges and have both benefitted from improvements.
The D5 205 PS has seen a drop in CO2 emissions. For example, the D5 emissions in the XC60 have fallen from 183 g/km to 174 g/km. The T6 powertrain in the V70, XC70 and XC60 has been upgraded to offer a 19 PS boost to a storming 304 PS at 440 Nm thanks to a reduction in internal friction. Maximum torque is achieved between 2100 and 4200 revs. This results in rapid acceleration and smooth driving properties. Emissions have also been reduced - Volvo XC60 T6 emissions, for example, have dropped from 274 g/km to 249 g/km. The D3, D5 and T6 engines are all Euro 5 compliant.
The S80 and V70 retain the 2.5T petrol engine and the low-CO2 emitting DRIVe 109 PS variant. The V8 AWD Auto remains available in the Volvo S80.
Another facet of Volvo's 2011 Model Year update is a change in the specification hierarchy with the introduction of the ES trim level. The ES replaces the S specification and includes all the features and safety systems you would expect from Volvo.
November 2010
New T3 and T4 petrol engines – 1.6-litre GTDi. New four-cylinder GTDi (Gasoline Turbocharged Direct Injection) petrol engines have been rolled out across a wide range of Volvo models, available to order now. Both the T3 and T4 are available in the all-new S60 and all-new V60 while the T4 is available in the S80 and V70.
Two new versions of the 1.6-litre GTDi petrol unit are being introduced - a 150hp T3 and 180hp T4 variant, both delivering 240Nm torque for impressive in-gear acceleration yet frugal consumption. T3 and T4 variants engines on Volvo S60 and V60 models feature a manual gearbox as standard and incorporate a new start/stop function – the first time start/stop has been fitted to a non-DRIVe car.
Powershift automatic transmission is available on the T4 fitted to the S60, V60, S80 and V70 models and includes a new function that disengages drive when the driver releases the accelerator and lets the car 'coast'. This reduces rolling resistance and helps cut fuel consumption.
T5 engines – 2.0-litre GTDi.
The 2.0-litre GTDi T5 petrol engine features 240hp and a healthy 320 Nm torque and is now available in six-speed manual guise on the all-new S60 and V60, V70 and S80. Six-speed Powershift automatic transmission versions are available on those models as well as the XC60.
Paul Welander, acting Senior Vice President Product Development at Volvo Cars says, "We have succeeded in making a four-cylinder engine that is as powerful as a 2.5-litre five-cylinder unit - but much more energy-efficient. This is a welcome development both for the environment and for those customers who want high performance and good driveability. One of the most important explanations behind the result is our patented new turbo system which has been tailor-made for smaller, more energy-efficient engines."
The T5 uses sheet steel rather than cast iron for the turbocharger. Using sheet steel for both the exhaust manifold and the turbocharger reduces weight and boosts efficiency, mostly because it allows for greater heat generation. This also improves the after treatment of the burnt gases, reducing pollutants. The turbo is unusually small which helps boosts engine response and cuts consumption.
March 2011
Launched at the Geneva Motorshow, three Volvo's models available in the UK with special 'Ocean Race' inspired specification, allowing customers to own a piece of Volvo's involvement in the world's most challenging of sailing events.
Volvo Ocean Race Editions available to order in Volvo V60, XC60 and XC70 from April 2011 with customer cars to be delivered in July 2011. Engine availability and pricing have yet to be confirmed in the UK.
Choice of two exterior colours, Volvo Ocean Blue II or Electric Silver, in conjunction with the sail-inspired leather upholstery in off-black and soft beige with embossed Volvo Ocean Race Logo on the backrest of the front seats. Other features are uniquely designed aluminium wheels, chromed detailing and the Volvo Ocean Race emblem on the front wings.
Inside, seats and door panels feature an added level of craftsmanship. The load cover displays the Volvo Ocean Race logo in print with stitching and sheet detailing, there are textile floor mats with clew-inspired (lower corner of a sail) details in aluminium and the tread plate in aluminium is embossed with the text "Volvo Ocean Race". In addition, the Human Machine Interface start-up display shows the Volvo Ocean Race logo and text.
April 2011
Volvo re-certified most of its diesel range under 120g/km CO2, including the 215PS D5 in the S60 and V60, for the 2013 model year, and at the same time re-named DRIVe to Drive-E.
Model/Engine D2 (115 hp) D3 (136 hp) D4 (163 hp) D5 (215 hp)
V70 119 g 119 g 119 g 126 g
The D2 engine combined with automatic Powershift gearbox comes with the same low fuel consumption and CO2levels as the manual versions in the Volvo S60, V60, V70 and S80. Now, the DRIVe symbol, which has been used to denote the lowest CO2emitting engine in each of the models, will be re-named Drive-E.
Volvo Car Corporation has extended its diesel engine offer with a new entry-level 5-cylinder, 2.0-litre turbocharged diesel in the Volvo S60, V60, V70 and S80 models.
This engine, which has an output of 136 hp and maximum torque at 350 Nm, will be badged D3 and emits 114g/km - 119g/km according to model. The engine is available both with a manual and an automatic transmission.
The current D3 (163hp) diesel engine is re-named the D4 in order to make way for this new engine in the line-up for all the larger cars.
This new diesel engine enables Volvo to now offer a D2 with 115 hp, a D3 with 136hp, a D4 with 163 hp and a D5 with 215 hp.
A new 5-spoke forged, 18-inch aluminium wheel is available for the Volvo S60, V60, V70 and S80.
The 11-spoke, 17-inch Saga wheel for the Volvo V70 and S80 is updated with black contrast paint on the diamond-cut areas.
The Volvo V70 gets an updated grille with glossy black details.
The model year 2013 versions of the Volvo S60, V60, XC60, V70, XC70 and S80 will be available to order during April with production starting May 2012.
Volvo V70 D2, D3, D4 and D5 automatics come with the same Getrag 6-speed wet clutch Powershift transmission as Foird Mondeos, S-Max and Galaxys.
April 2011
Upgraded Engines with More Power and Improved Fuel Economy. The upgraded versions of the Volvo V70, XC70 and S80 are the first in the model range to feature sharpened versions of the five-cylinder D5 and D3 turbo-diesels. The V70 and S80 also join Volvo's ultra fuel-efficient DRIVe range, which means Volvo now offer seven cars producing below 120g/km.
In the D5 engine Volvo Cars' engine experts have boosted performance and torque from 205 hp/420 Nm to 215 hp/440 Nm while at the same time reducing fuel consumption by eight percent,
The previous generation of D5, first seen in the S80, was the first Euro 5-compliant engine and amongst the most fuel-efficient engines in its segment when launched in 2008. It featured advanced solutions such as sequential twin-turbo technology, ceramic glowplugs and piezo-electric fuel injectors.
The twin-turbo setup with two different-sized turbochargers operating in tandem provided added power across a wider rev band. The configuration gives alert response and fast, powerful acceleration high up the rev range.
Advanced injection technology using piezo-electric fuel injectors ensures highly precise distribution of fuel in the combustion chamber. This promotes efficient fuel combustion and low emissions. At the same time, this technology and its efficient combustion system help create a pleasant engine note.
This means that the fuel consumption (EU Combined) of a Volvo S80 D5 is now an impressive 57.7 mpg (129 g/km of CO2) with manual gearbox and start/stop. The corresponding figures for the automatic version are 47 mpg (158 g/km of CO2).
The figures for a Volvo V70 are 55 mpg (134 g/km) with the manual gearbox and 46 mpg with the automatic. Fuel consumption in the XC70 is 50 mpg (149 g/km) in the FWD version with manual gearbox and 42 mpg (179 g/km) with the automatic.
The medium-performance D3 with 163 hp and 400 Nm of torque was introduced in the Volvo S60 and V60 in 2010. It is in principle the same engine as the 2.4-litre version, but with a shorter stroke that reduces displacement to 2.0 litres.
The two-litre diesel engine's driveability is now further improved thanks to fine-tuning of the turbocharger. This is an excellent example of the fact that efficiency enhancement in modern combustion engines is now taking place at microscopic levels.
Its injection system has the same type of piezo-electric fuel injectors as the D5, but tailored for the smaller engine. The injectors reduce combustion with exceptionally quick and precise injection sequences under high pressure. The result is particularly effective combustion.
In order to give the car even better driving properties, it is fitted with a variable-geometry turbocharger. The corresponding figures for the D3 engine with manual gearbox are 57.7 mpg (129 g/km) in the Volvo S80, 54 mpg (137 g/km) in the V70 and 51 mpg (144 g/km) in the XC70 (DRIVe version).
The four-cylinder 1.6-litre diesel fitted to the C30, S40, V50 and most recently in the S60 and V60 is now available in the V70 and S80. It is an improvement over the previous DRIVe derivative by offering an increase from 109 hp to 115 hp whilst keeping a maximum torque of 270 Nm. The engine is available with a six-speed manual gearbox and also benefits from start/stop technology which results in fuel consumption of 62.8 mpg and emissions of only 119 g/km for both the V70 and S80.
The DRIVe features the same technology as announced on the recent S60 and V60 DRIVe specifications. Brake Energy Regeneration, low rolling resistance tyres and precise fuel management all help to achieve these impressive fuel economy and CO 2 figures.
The V70, XC70 and S80 now feature the latest user-friendly Volvo Sensus infotainment system and enhanced technology that makes driving even safer and more comfortable.
Volvo Sensus is an excellent example of how Volvo Cars refines the driver environment. The new infotainment system made its debut in the Volvo S60 and V60 in 2010. Now the Volvo XC60, V70, XC70 and S80 also get the same feature.
In Sensus, all information is presented on a five-inch or seven-inch colour screen in the upper part of the centre stack. The screen is positioned high up to make it easy for the driver to keep his or her eyes on the road without being distracted. All the functions can be controlled via buttons built into the steering wheel or via touch buttons located just below the colour screen.
Pressing once on the "My Car" button in the centre stack offers access to a range of settings, such as for City Safety, Collision Warning, Pedestrian Detection, Driver Alert System, Active Cruise Control, lighting, door mirrors, climate unit, central locking and audio system.
Other New Features Inside and Out
Among the other new features in the Volvo V70, XC70 and S80 are:
New body colours Biarritz Blue (V70 and S80) and Twilight Bronze (XC70).
Redesigned headlamps. Active Xenon lights are optional.
LED turn indicators integrated into the door mirrors (V70 and S80).
Two new wheel designs for the V70, XC70 and S80.
Inside the passenger compartment there are two new highlight colours for the upholstery: Sangiovese Red (V70 and S80) and Blond (V70, XC70 and S80).
In addition there is a new three-spoke steering wheel, enhanced décor inlays and redesigned interior lighting.
May 2011
V70 R-Design launched
The V70 R-Design comes with a number of specially developed exterior and interior design details. The exterior has unique design details in the front, LED turning indicators integrated into door mirrors with silk metal covers and a unique, diamond cut 18-inch wheel called "Ixion". On the inside, there is leather upholstery trimmed in off black, leather around the gear selector, and black floor-mats with contrasting stitching.
V70 R-Design is available together with all drivelines, which also makes it possible to choose the newly launched 1.6-litre DRIVe diesel with CO 2 emissions at 119g/km. It also features the latest Volvo Sensus infotainment system. In Volvo Sensus, all information is presented on a five-inch or seven-inch colour screen in the upper part of the centre stack. The screen is positioned high up to make it easy for the driver to keep his or her eyes on the road.
July 2011
New Volvo D5 engine range
Annual tax payable
S80
Transmission
CO 2 g/km
P11D price
% of P11D
20%
40%
2.4 D5 Executive
Auto
159
£36,615
25
£1,1758
£3,515
2.4 D5 SE
Manual
129
£31,080
18
£1,119
£2,238
2.4 D5 SE
Auto
159
£32,565
25
£1,563
£3,126
2.4 D5 SE-LUX
Manual
129
£33,280
18
£1,198
£2,396
2.4 D5 SE-LUX
Auto
159
£34,765
25
£1,669
£3,337
Annual tax payable
V70
Transmission
CO 2 g/km
P11D price
% of P11D
20%
40%
2.4 D5 ES
Manual
134
£29,930
19
£1,137
£2,275
2.4 D5 ES
Auto
164
£31,415
25
£1,571
£3,142
2.4 D5 R-DESIGN
Manual
134
£32,230
19
£1,225
£2,449
2.4 D5 R-DESIGN
Auto
164
£33,715
25
£1,686
£3,372
2.4 D5 SE
Manual
134
£32,030
19
£1,217
£2,434
2.4 D5 SE
Auto
164
£33,515
25
£1,305
£2,609
2.4 D5 SE LUX
Manual
134
£34330
19
£1304
£2609
2.4 D5 SE-LUX
Auto
164
£35,815
25
£1,791
£3,582
Annual tax payable
XC70
Transmission
CO 2 g/km
P11D price
% of P11D
20%
Transmission
2.4 D5 AWD ES
Manual
149
£32,580
22
£1,434
£2,867
2.4 D5 AWD ES
Auto
179
£34,065
28
£1,908
£3,815
2.4 D5 AWD ES
Manual
149
£34,680
22
£1,526
£3,052
2.4 D5 AWD SE
Auto
179
£36,165
28
£2,025
£4,050
2.4 D5 AWD SE-LUX
Manual
149
£37,480
22
£1,649
£3,298
2.4 D5 AWD SE-LUX
Auto
179
£38,965
28
£2,182
£4,364
August 2011
Volvo's fuel saving start/stop technology which reduces emissions of CO2 by up to 8% has, for the first time, been combined with the six-speed Geartronic transmission. Initially, it is available together with the 2.0-litre D3 turbo diesel, cutting CO2 emissions by 10g/km - translating into a decrease in fuel consumption of up to 3.6 miles per gallon.
To begin with, this new technology is available as standard in the four of Volvo's models, the all-new S60 and V60, V70 and S80. All four models are available to order now and attract no price increase for this added technology and beneficial decrease in CO2 and fuel consumption. The technology uses brake pressure measurement to trigger when to stop and start the engine. The start/stop system is programmed to shut down the engine immediately when the car reaches a standstill (0 mph).
An electric pump keeps oil pressure up in the automatic gearbox while the engine is stopped. The system also includes an upgraded starter motor to cope with the increased number of starts.
| | | |
| --- | --- | --- |
| Model | With Start/Stop – CO 2 / MPG | Previously – CO 2 / MPG |
| S60 | 142 / 52.3 | 152 / 48.7 |
| V60 | 149 / 49.6 | 159 / 47.1 |
| V70 | 149 / 49.6 | 159 / 47.1 |
| S80 | 148 / 50.4 | 158 / 47.1 |
December 2011
1.6 115PS DRIVe diesel now available with Powershift automatic gearbox in V70.Fuel consumption (combined cycle) and CO2 figures are 62.8mpg & just 119g/km, so £30 tax.
Customers will be able to order a DRIVe Powershift in early 2012 with production starting mid-February. On the road prices start at £27,730 for the V70 DRIVe.
The V70 DRIVe is fitted with Volvo's latest 4 cylinder 8 valve 1.6-litre turbo diesel engine, delivering low CO2 while still delivering a healthy 115hp and 270 Nm of torque.
August 2012
Volvo added new Business Edition variants of the S60, V60 and V70. Based on the ES and ES Nav variants, these models benefit from enhanced standard specification and lower list prices, designed to lower BIK payments for company car drivers.
Extra equipment in the Business Edition models includes integrated sat nav, multimedia audio system, Bluetooth and rear park assist.
The S60 Business edition is priced from £19,995, with the equivalent V60 priced from £21,195 – both represent a £3000 reduction off the outgoing ES model. The V70 D2 Powershift Business Edition is £2,925 cheaper than the ES, at £24,995 on-the-road. Order books are open now.
Employers also save on class 1A NIC contributions which are also determined by CO2 emissions. The changes have delivered an 11% emissions reduction on S60 D3/D4 Geartronic, which now produces just 126g/km CO2, (down from 142g/km) and returns 58.9mpg (52.3mpg on the previous production model). These improvements have helped reduce BIK from 22% to just 19% this year and to 20% for the upcoming 2013/2014 financial year.
Other models in the Volvo range that will benefit from the latest enhancements is the XC60 D4 FWD Geartronic. Fuel economy for this model rises to 47.1mpg from 41.5mpg and it now produces just 159g/km CO2, a 19g/km CO2 improvement on the previous production model. The corresponding fall in BIK sees this vehicle drop from the 29% BIK banding to just 25% for the current financial year and 26% for the 2013/2014 financial year.
September 2013
Volvo launched the first of its new series of DRIVe engines – two 2.0-litre four-cylinder petrol and diesel engines. Volvo will sever its last engine links with Ford within the next two years with a new family of efficient, light and compact four-cylinder units.
The first of these new Drive-E engines will be available by the end of 2013.For the UK there will be a D4 twin-turbo diesel developing 181PS and 400Nm of torque, and a supercharged and turbocharged T6 petrol unit with 306PS and 400Nm.
The D4 will be available in the '60-series' family as well as the V70, XC70 and S80. The T6 will, for now, only be offered in the S60 saloon and V60 estate, but is destined to go into the all-wheel-drive XC60 crossover later. Eventually the Drive-E family will expand to eight engines, seven of which will be offered in the UK. All will be 2.0-litre direct-injection units with varying levels of turbocharging.
The diesels will deliver between 130 and 239PS, and the petrol units 140 to 306PS. They have been prepared for eventual use in hybrid drive systems. The previous range of Ford four-cylinder engines and in-house five-cylinder diesel and six-cylinder petrol units are progressively phased out.
Volvo says the new engines are up to 35% more fuel efficient than those they replace, an average of 50 kilos lighter and smaller. The S60 D4 will bring CO2emissions down to as low as 99g/km, while even the T6 emits only 149g/km.
The Drive-E units meet all future emissions regulations up to 2017, without expensive after-treatment in the case of the diesels. Volvo now offers a new eight-speed Aisin Warner automatic transmission with the D4 and T6 as an alternative to the revised six-speed Getrag manual gearbox.
October 2013
Production version of Volvo's new D4 2.0 litre diesel develops with 181PS and and with manual gearbox manages an EC combined economy of 74.3mpg emits 99g/km in the EC tests. A Volvo V60 D4 with up to 17-inch tyres also breaks the 100-gram barrier according to the NEDC certification with CO2emissions the same as the S60 saloon at 99 g/km.
The Drive-E diesels feature world-first i-ART technology with pressure feedback from each fuel injector instead of using a traditional single pressure sensor in the common rail. Each injector has an intelligent chip on top of it that monitors injection pressure. Using this information, the self-adapting i-ART system makes sure that the ideal amount of fuel is injected during each combustion cycle.
The new D4 FWD can be ordered from October 2013 and is available in the new S60, V60, XC60, V70, XC70 and S80. It is also available to order with the new 8-speed automatic. The Volvo S60 T6 FWD with 306 horsepower and the new 8-speed automatic emits only 146g/km CO2 and is the first car in the segment that delivers over two horsepower per gram of CO2from a combustion engine only. The car accelerates from 0-62 mph in 5.9 seconds.
The new two-litre, four-cylinder T6 engine features both a supercharger and a turbo charger, like VAG's 1.4 'Twincharger' TSI. Using the supercharger to fill in the bottom end torque gives the petrol engine a big, naturally aspirated feel. The mechanically linked compressor starts to function immediately at low revs, while the turbocharger kicks in when the airflow builds up. The new T6 engine is expected to be available during 2014.
January 2014
Volvo Drive-E 4 cylinder powertrains:
DIESEL
1,969cc 4cylinder single turbo: 120PS, 250Nm torque
1,969cc 4cylinder single turbo: 150PS, 320Nm torque
1,969cc 4cylinder twin turbo: 181PS, 400Nm torque
1,969cc 4cylinder twin turbo: 230PS, 480Nm torque
PETROL
1,969cc 4cylinder single turbo: 140PS, 250Nm torque + 30Nm overboost
1,969cc 4cylinder single turbo: 190PS, 300Nm torque + 30Nm overboost
1,969cc 4cylinder single turbo: 245PS, 350Nm torque + 30Nm overboost
1,969cc 4cylinder supercharger + turbo: 306PS, 400Nm torque
April 2015
Increased power for new Volvo V70 D3 with lower emissions and improved fuel consumption. Air Quality System and Rain Sensor become standard and Onyx Black and Magic Blue are new colours added to the option list. Two new wheel designs: 18" Skadi and 19" Portia
V70 diesel

Engine

CO 2 g/km

MPG

Power

Notes

D3

108*

68.9

150

New D3 engine with 14hp power increase over previous engine. Fuel economy and emissions both improved.
*108g/km for Business Edition model.
February 2019
Haynes manual available for Volvo V70 diesel 2007 to 2012.
Pringted £22.99. Online £16.99. Covers: Volvo V70 Estates with diesel engines. Turbo-Diesel: 1.6 litre (1560cc), 2.0 litre (1984cc and 1998cc) and 2.4 litre (2400cc) 4-cyl and 5-cyl. Does NOT cover 2.4 litre twin-turbo diesel engine, models with petrol engines, 'FlexiFuel' models, or vehicles with AWD or 'Powershift' transmission. From Haynes