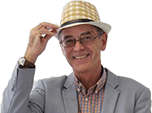 Volvo V70 (2007–2016)
What's good
Euro NCAP 5 stars passenger protection, 4 stars child passenger protection, 2 stars pedestrian protection.
Volvo V70 D5 AWD SE voted best tow car in the over 1800kg All-Wheel Drive category in 2009 Caravan Club Towcar of the Year awards.
What to watch out for
Has lost its distinctive rear lights. Not only that, if one of the rear LED light clusters fails or gets damaged, the rear bumper has to come off to unfasten and re-fasten the unit and the whole job runs to £168.

Complaints of sluggish acceleration from D5 185s. Probably because the ECU has been mapped to restrict torque in the first two gears to help prevent damage from torque reactions to the gearbox whether manual or automatic, and the dual mass flywheel in the manual.
On the D5 185PS, seems to be a problem with one of the servo valves in the Geartronic automatic transmission that causes severe hesitations on accelerating
Two problems with the 205PS twin turbo D5: Failure of the electronic oil level indicator. This gives a message that a service is required and in the absence of any reference to this new system in the handbook it is not possible to know with certainty how to read the oil level indicator. Low speed turbo can become noisy.
2010 TSB related to rising sump oil levels in D5 Diesel engines with a DPF which is caused by excess fuel entering the engine sump via cylinders during DPF regeneration cycles. The solution is to reprogram the engine management software to reduce the volume of fuel used during the regeneration cycle and drain the excess oil back to midway between the min/max levels on the dip stick, then keep an eye on it. Really, any engine that has had its lube oil contaminated by diesel needs a lube oil change.
4-3-2011: Volvo says, "Regarding the D2 diesel engine, the software has been improved so that particlefilter regeneration is facilitated. As for all modern diesel engines with particlefilter, it is still recommended to do some driving at a bit higher loads once in awhile, to ensure cleaning of the particle filter. However, our experience is thatthe D2 in V50 is really easy to regerarate, so it should work fine also for mostlycity-driving. There is one second point concerning the D2: starting from late 2010 in V50, we do ahardware change from an additive particle filter to a catalyzed one. The additivefilter type needed to be replaced or cleaned after 120,000 km, which is a costlyrepair. The new catalyzed solution does not require this, which is an advantage ifthe customer intends to keep the car for longer time."
25-10-2011: Timing belt tensioner of 2.5 litre Volvo engine can fail in as little as 50,000 miles, flinging off the belt and wrecking the engine, then landing the owner with a £6,000 bill.
5-11-2011: On 5-cylinder manuals, clutch master cylinder / slave cylinder hydraulic seal is prone to failure.
6-1-2012: 'Clunks' reported from the drivetrain of DRIVEe 1.6 D2s, probably from the dual mass flywheel coping with the high gear ratios. Better not to run too low revs in any gear.
16-9-2012: Powershift dual clutch automatic transmission requires fresh fluid every 3 years at a cost of £250
24-9-2012: Sad story of a/c compressor seizing, throwing off the drivebelt that then became entangled in the timing belt and effectively wrote off the engine of a 47k mile 2008 V70.
13-2-2013: Effective immediately, new S80, V70, S60 and V60 D3 and D4 Geartronic versions will emit under 130g/km CO2, - a 4 percentage point improvement on previous BIK banding. This equates to £21 per month for a 20% tax payer based on 2012/13 tax bandings, driving a Volvo V60 D4 SE LUX Geartronic.
13-9-2014: 2010 V70 D3 2.0 5-cylinder diesel used for only 7,300 miles pa had 'engine system service required' dashlight and as a result 0.5 litres of oil were drained from the sump. Obviously overfuelling too much to try to clear the DPF.
27-8-2015: Significant problems with Volvo V70 D4 DriveE 181PS bought May 2014 and run on ordinary low grade diesel: warning light for Lambda-Sond; warning light software update; warning light air intake valve.....cleaned; warning light air intake ........replacement; warning light air intake valve...replaced again; power steering leak......seals on pump replaced; stop-start malfunction....DPF sensor replaced; warning message "reduced engine performance" ...........EGR cleaned; warning light .....EGR replaced. Repairs were carried out at two separate Volvo dealers. Customer not told that these engines only run properly on the Shell V-Power Nitro Plus diesel fuel they were optimised for. The fuel injection system is too sophisticated to work properly when run on cheap, low grade ordinary diesel. (HJ had no problems at all with an S60 D4 181PS run for 7,000 miles over 6 months at an average of an excellent 61mpg.)
3-3-2016: GB Autos has encountered a fault in a control module under the left front passenger floor of some V70, XC70. V60, XC60. XC90, causing multiple faults if the headlamp flash is actuated. Replacement electronic control modules are in stock in advance of customer problems.
23-3-2016: Report of auxiliaries belt of 2011 Volvo V70 D3 snapping at 46,790 miles and leaving the driver stranded.
6-12-2016: Failure of EGR cooler reported on 2014 Volvo V70 D4 DrivE 181PS at 63k miles. No record of which grade of diesel fuel used. Happily Volvo has increased the warranty on this part to 4 years, unlimited mileage.
28-12-2016: Report of August 2015 Volvo V70 SE Lux D4 (bought September 2016 with 4k miles) having first annual service, then 3,000 miles later showed an amber engine block icon with CHECK below. Owner took it back to Volvo dealer that sold it to him who found that diesel fuel had got into the engine oil while regenerating the DPF so they changed the oil and filter FOC. Very important with Volvo D4s that if there is a hot smell and the fans run when you switch off, to get back into the car and drive 10 miles or so to complete the active regeneration.
26-1-2017: Satnav screen failed on 2013 Volvo V70. Dealer wanted £1,000 to replace but reduced price to £600. When owner got the car back, all his presets were still in the replacement unit.
21-4-2017: Report of 2.0 5-cylinder 136PS D3 diesel engine in 95,000 mile 2013 V70 suffering a cracked block, despite regular 18,000 mile oil change intervals. Volvo offered to pay 40% of £10,000 bill leaving customer to pay £5,300.
24-7-2017: Another report of engine problems with same 2.0 litre 5-cylinder D3 diesel engine in 2013 V70 after having the engine replaced at 95,000 miles at a cost of £4,600 (after a 50% contribution from Volvo) on top of a £1,300 service bill earlier in 2017. New engine has a loud knocking sound coming from it. Deale said noise came from the brake disc backing plate, which he straightened out. Noise remained and is getting worse with use. Owner concerned that problem is "Piston Slap" or "Big End Bearings" but also that the dealer may say that engine now needs new injectors.
21-2-2018: Report that locking or unlocking a 2010 Volv V70 triggers the alarm. Volvo dealer unable to trace the fault.
4-3-2018: Report of 2014 Volvo V70 suffering complete failure of its primary IHU (sat nav & information system) at under 60k. Owner contacted Volvo UK to ask and understand about component reliability. Volvo have refused to answer his questions about this - instead stating parts may fail and that beyond 3 years, its not Volvo's responsibility.
14-5-2019: Report of blown head gasket at 58,000 miles in a 2010 Volvo V70 D5, 5-cylinder. The engine has been losing coolant for 18 months. Initially only small and very occasional top ups were required, but as the top ups became more frequent owner had the car checked and pressure tested (twice) by Volvo, but no leaks were found. Then the problem worsened and a chemical test by Parkside Volvo in Orpington revealed that the head gasket was most likely to be blown. Dealer quoted £2,400 to repair and owner took to KAM Automotive in Basildon. They found one of the bolts between the cylinders was loose and the thread had gone, probably a manufacturing defect from 10 years ago. It is repairable, but will require a new set of twelve bolts, further delay and workshop time and an extra £400-£500. But whole job, which includes replacing the timing belt, water pump, and auxiliary belts, will come in at quite a bit less than the minimum quoted by the Volvo dealer.
16-5-2019: Report of failure of 6-speed 6dct450 Powershift automatic transmission in 2014 Volvo V70 D2 auto at 70,000 miles. Quoted the same £4,000 for replacement as Ford owners with the same problem. This transmission absolutely has to have an oil and filter change every 3 years or every 38,000 miles and if it doesn't get this it is prone to failure. Ford has now dropped Powershifts entirely.
11-8-2019: Report of Vehicle Safety Notification to owner of Volvo V70 in mid July relating to a engine bay fire possibility. Two closest Volvo dealers could not advise when a fix would be announced and only referred owner to Volvo's website which again did not provide any details about when a fix would be provided as it was just an FAQ page. Owner concerned about safety of car when carrying children. See Recalls section. Also see carbycar entry for Volvo V60.
8-10-2019: Report of engine check light appearing in my 2015 V70 D3 at 75,000 miles (full Volvo service history). Local garage diagnosed a fault with the EGR valve and quoted approx £700 for replacement. This is the same problem as detailed in carbycar entry for Volvo V60.
31-10-2019: Report of failing Denso I-ART (Intelligent Accuracy Refinement Technology) injectors in VEA engined Volvo V70 D4, despite using superdiesel.
Recalls
9-9-2009: 26,000 2008-2010 S80, V70, XC60, XC70 and S80L (sold only in China) T6 6-cylinder turbocharged models recalled worldwide due to faulty software that causes engine problems. Electronic module under certain circumstances does not work as it should. All customers to get a letter informing them to go to a dealer and have the software updated. Of the 26,000, 12,000 are in the United States where the engine is very common. There are very few in Europe.
22/04/2009R/2009/046VOLVO CARS80, V70 & XC70wipers may not operate correctly000198001008 22
08/05/2009R/2009/052VOLVO CARS80, V70, C30, C70, S40 & V50brakes may not perform adequately092114105272 23
17/06/2009R/2009/063VOLVO CARS80, V70. XC70 and XC60engine cooling fan may fail038190092273 24
14/07/2009R/2009/070VOLVO CARS80 & V70loss of fuel pressure resulting in engine stalling without warning. 25
02/09/2009R/2009/088VOLVO CARV70,XC70,S80 & XC60engine may stall000395127906 26
21/12/2009R/2009/155VOLVO CARC30,C70, S40, V50 & V70gearbox may not engage or shift gears as intended137302141362 27
01/04/2010R/2010/033VOLVO CARS80, V70 & XC70auxiliary drive belt may detach000312055705 28
12/05/2010R/2010/051VOLVO CARC30,S40,V50,C70,XC60,V70, XC70 & S80engine speed may not decrease000399111999
2010 TSB related to rising sump oil levels in D5 Diesel engines with a DPF which is caused by excess fuel entering the engine sump via cylinders during DPF regeneration cycles. The solution is to reprogram the engine management software to reduce the volume of fuel used during the regeneration cycle and drain the excess oil back to midway between the min/max levels on the dip stick, then keep an eye on it. Really, any engine that has had its lube oil contaminated by diesel needs a lube oil change.
12/05/2010 R/2010/051 VOLVO CAR C30, S40, V50, C70, XC60, V70, XC70 & S80. Engine speed may not decrease. VIN 180043 to 569282
11/06/2010 R/2010/071 VOLVO CAR XC70, V70, S80, XC90, C30, S40, V50, C70, XC60. Gearbox may jam. VIN 543653 to 579597
21/09/2010 R/2010/144 VOLVO CAR C30, S40 and V50. Engine may overheat. VIN 590038 to 592370
29-11-2010: American recall of 2011 Volvo S60, S80, XC60, and XC70. According to a bulletin from the National Highway Traffic Safety Administration, the problem is that "the software calibration for the fuel cut-off functionality in the engine control module (ECM) is too sensitive". As a result, the engines of affected vehicles could stall unnecessarily and suddenly, seriously increasing the risk of a crash.
03/12/2010 R/2010/224 VOLVO CAR C30, S40, V50, S60, V60, XC60, V70, XC70 & S80. Fire may occur. VIN 610264 to 613753
22/12/2010 R/2010/233 VOLVO CAR S40, V50 S60, XC60 Passenger seat may not be fitted correctly. VIN 488548 to 609751
22-7-2019: Volvo recalled 70,000 S60, S80, S90 saloons, V40, V60, V70, V90 estates and XC60 and XC90 models sold in the UK from 2014 to 2018 fitted with 2.0 litre diesel engines. (See carbycar V60 good/bad 12-2-2006 and 13-7-2019). Apparently the recall affects 500,000 Volvos worldwide. In a statement explaining why the recall was announced, Volvo said internal investigations "have identified that in very rare cases, the plastic engine intake manifold may melt and deform" causing a risk of fire. It also said that in "the most extreme cases" there is the possibility "that a localised engine bay fire may occur", though there have been no reports of injuties. Volvo will contact affected customers who will be asked to visit their local dealership for immediate work to fix the problem. Volvo has stated that the company will fix the faulty vehicles as quickly possible and that customers will not be charged for any costs related to the repair.
14-11-2019: Volvo has submitted to the DVSA its cure for the EGR Cooler issue with VEA diesel engines. These are: A redesigned EGR (Exhaust Gas Recirculation) coolant circuit to achieve engine working temperature faster; this will prevent excessive soot developing in the engine intake manifold system; New soot reducing software; Cleaning of temperature/pressure sensors. Volvo emphasises that there have only been a small number of reports of intake manifold failure, a subset of which have led to engine bay fires. Volvo is confident that the corrective action offers a robust solution.
We need your help with our latest Satisfaction Index, so that we can help others make a smarter car buying decision. What's it like to live with your car? Love it? Loath it? We want to know. Let us know about your car - it will only take a few minutes and you could be helping thousands of others.
Help us with the Honest John Satisfaction Index now