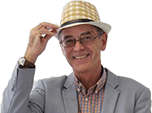 Volvo V70 (2007–2016)
Last updated 25 February 2019
Big and practical estate. Perfect for families. Good cabin quality. Plenty of safety kit as standard.
Lacks the refinement of its German rivals. Steering feels overpowered. Ride tends to be bumpy at low speeds.
Updated 25 February 2019
Haynes manual available for Volvo V70 diesel 2007 to 2012.
Pringted £22.99. Online £16.99. Covers: Volvo V70 Estates with diesel engines. Turbo-Diesel: 1.6 litre (1560cc), 2.0 litre (1984cc and 1998cc) and 2.4 litre (2400cc) 4-cyl and 5-cyl. Does...
Introduction
Have a crash in a new Volvo V70 and your chances of stepping out intact are better than in any other station wagon.
There are now extra airbags in the seat squabs to protect your lower body in impacts from the side, while the front crumple zone is built from four different types of steel to absorb head-on impacts progressively, leaving the cabin intact. Even the rear bumper is of a new, buttressed design.
There's no safer estate to be in.
It's a bigger, heavier, stronger car than the previous V70, based on the new S80 floorpan rather than the narrower S60 floorpan of the previous V70.
It isn't as pretty, though. The old V70 was one of the best-looking estates you could by. The new one is handsome enough and doesn't offend the eye, but doesn't catch it either. It actually looks better in XC70 four-wheel-drive guise with matt black bumpers and side protectors to ward off damage, and, thankfully, no matt black nose like the old XC70.
Owners' reviews
Good car for the job it was bought for
Good car, average engine, poor dealer experience
A great all rounder, comfortable, reliable, economical and practical
Comfortable, quet, refined and a pleasure to drive