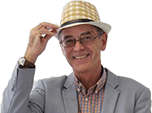 Volkswagen Golf Plus (2009–2014)
What's good
Spacious interior.
Comfortable driving position.
Top spec models get Park Assist, a system that automatically parks the car for you. 
What to watch out for
The entry-level 1.4-litre engine is weak.
Doesn't feel as good as a standard hatchback.
See also VW Golf VI What to Watch Out For for extensive list.
Reports of very high early oil consumption of 1.2 TSI 105.
11-1-2013: Warranty on DSG extended to 5 years or 150,000 kilometres in Russia, China and Australia.
24-3-2014: Further complaint that when reversing uphill in a 2011 Golf Plus 1.6 TDI Bluemotion 7-speed DSG, the transmission loses drive unless the engine is revved hard at which point drive can return suddenly.
25-4-2014: TSB 34F6 software update applied to 2010 Golf Plus 1.4 TSI DSG to cure "hiccoughing fault" when accelerating from standstill. Cost £69.
20-8-2014: Numerous problems with 2009 Golf Plus 1.6 TDI 105 DSG. Lost power and DPF light came on. Driving at high revs did not cure so DPF sent away by garage to be cleaned. Turbo problem also diagnosed and sent away to be reconditioned. Finally DSG had lost 1st, 3rd, 5th and 7th (all same shaft and clutch).
25-9-2014: Complaint of LED rear light cluster failure on 2010 Golf Plus. One part of the unit fails and the whole cluster needs to be replaced.
27-11-2014: 18k mile March 2011 Golf Plus DSG recalled for transmission oil change. Transmission still stalls or stutters when starting to drive from stationary positron at traffic lights etc. once the car has been driven for a while and warmed up. Diagnostics carried out by a independent firm show gearbox fault. Might be Mechatronics, might be clutch pack, might be the brake light switch.
8-12-2014: Notified of another failed Golf Mk VI (Golf Plus) 1.6TDI DSG problem, this one 2010/60 reg and 31k miles. Symptoms are y ellow coloured Fault in Engine Management light on, then symbol started flashing. Cruise Control (CC) came on by itself whilst car in motion and slowed car down (probably limp home function), will not then accelerate or move through gears properly. Hence pull-away delayed and slow from junctions and roundabouts.
7-6-2015: History of problems with 2013/62 reg Golf Plus 1.4TSI DSG. In January 2014 the clutches were adjusted. In August 2014 the car was recalled for the DSG fluic to be changed and an internal pipe replaced. On 8 Jan 2015 at the car's second service VW Newark noted that the judder was "very slight". On 20 Feb 2015 car booked into VW Newark to have the judder investigated again. Invoice stated "Found TPI advising REPAIR is being prepared but is not yet available. We will advise when available." On 3 June 2015 email from Paul Malone VW (UK) suggesting we, again, book FH62AHZ in for a further inspection. There was no "repair" available yet. Reader now exasperated with the DSG judders and seeking to reject the car.
8-8-2015: Report of failure of Mechatronics of dry clutch DSG-7 on 2011 Golf Plus 1.4 TSi SE after the 34FS recall to replace the transmission fluid. Clutch pack had already been replaced in 2013 (18,689 miles) and the 34FS recall work done in August 2014 (30,553 miles). The Mechatronics unit failed in July 2015 (36,044 miles) whilst in lane 3 at approximately 70mph, leaving the car without any 'drive' at all. Reader very disappointed with the attitude of Volkswagen Customer Care that tried to blame firstly the supplying VW dealership, then the VW dealership that carried out the recall work. Could be that if the old synthatic fluid was not completely removed, the new fluid retained some conductivity and that fused the Mechatronics.
26-11-2015: Volkswagen announced fix for EA189 1.6TDI and 2.0TDI engines. A "flow transformer" will be fitted directly in front of the air mass sensor on the EA189 1.6TDI engine. This is a mesh that calms the swirled airflow in front of the air mass sensor and will improve the measuring accuracy of the air mass sensor. (The air mass sensor determines the air mass throughput, which is a very important parameter for the engine management for an optimum combustion process.)In addition, a software update will be performed on the 1.6TDI. The workshop time is expected to be less than a hour. The EA189 2.0TDI engines will get a software update. The programming time for this will be around half an hour. The objective is still to achieve the applicable emission targets without any adverse effects on the engine output, fuel economy and performance. However, as all model variants first have to be measured, the achievement of these targets cannot yet be finally confirmed. Based on this, service concepts are currently being developed for all 28 EU markets concerned. The aim is to implement the update in the first vehicles during a recall starting in January 2016. However, to compete the entire recall is likely to take until the end of 2016. Volkswagen will contact all customers and endeavour to consider individual customer needs during the implementation of the recall to avoid any disadvantages for the customer such as possible loss of mobility. All customers will be offered free courtesy cars if required. Since the beginning of October 2015, all Volkswagen customers have been able to check for themselves whether their vehicle is affected by the diesel issue. At www.volkswagen.de/info every customer can enter their vehicle identification number to obtain clear information.
17-2-2016: Airbag light illuminated in 2011 Volkswagen Golf Plus at 17,343 miles. Found to be due to a fault with the wiring loom in the passenger door. VW dealer billed £300.11 to repair it.
2-3-2016: EGR of 2013 Golf Plus 1.6TDI which still had the old EA189 engine failed at 24,600 miles. Beoing replaced under warranty. Car had been run on Shell V-Power Nitro Plus diesel for past 2 months, but too late.
19-3-2016: Report of new EGR being needed for 2010 VW Golf Plus 1.6TDI running 6,000 miles a year and being used to tow a small 1,000kg caravan.
23-3-2016: ABS/ESP light flashing on 2010 VW Golf estate. Supplying dealer told reader that VW had stopped repairing these FoC or at discounted rates and wanted £1,400 for the repair. We advised that as the car is still less than 6 years old he may be able to claim against the supplying dealer. Otherwise a case of sewnding the ABS/ESP module to ECU Testing for the brake pressure sensor to be replaced. Total cost shoul,d not be more than £600.
14-5-2016: Turbo failure reported on VW Golf Plus diesel at 66k miles, a month after being independently serviced (no mention of age of car or engine size).
19-1-2017: Report of 2010 VW Golf Plus EA189 1.6TDI failing to start after NOx emissions 'fix'. Possibly a blocked EGR. Dealer reprogrammed injector sequence and ran better, but knocking so back with dealer again. Eventually needed four new injectors, an EGR and updated ECU software. Apparently it is common for the update to fry electronic components on higher milage cars.
24-7-2017: Report that Mechatronics of 7-speed dry clutch DSG of 2010 VW Golf Plus packed up at 60,000 miles. Owner quoted £2-5k for repair or replacement from VW. No additional goodwill.
29-12-2017: Report of two fuel injectors failing in 2011 VW Golf Plus. Reader unclear as to whether engine had undergone the NOx emissions fix, or even if it was a diesel. Was quoted £417 to replace one injector.
19-7-2019: Report of losing all drive in 2013 VW Golf Plus with DQ200 7-Speed dry clutch DSG at 38,500 miles. Owner facing a bill of £1,295 + VAT for a new unit (mechatronics?) and has been told this is a common fault with this car.
26-7-2019: Report of two fuel injectors of 2011 VW Golf Plus 1.6TDI failing since the EA189 NOx emissions fix. Both replaced under "restoring trust" warranty against problems consequential of the fix. However, NOx fix was carried out in June 2017, so now outside 2 year warranty and a third injector has now failed. Dealer price to fix it £750.
Recalls
12-6-2013: Australian VW DSG Recall
and Australian VW DSG You Tube Video
Due to electrolysis, the DSG 7-speed transmissions are susceptible to conductive deposits forming in the gearbox control units, possibly causing the gearbox fuse to blow. Should this happen, the clutch will fully open due to power supply failure, causing the vehicle to roll to a stop if in motion. In the majority of cases, the fault occurs when the engine is started with the vehicle stationary. If the fuse blows while the vehicle is in motion, however, a sudden loss of power at the wheels could in certain circumstances occur while the vehicle is being driven. This may pose a hazard to the vehicle occupants and other road users. All other functions of the vehicle (steering, braking, etc.) remain fully active.
We need your help with our latest Satisfaction Index, so that we can help others make a smarter car buying decision. What's it like to live with your car? Love it? Loath it? We want to know. Let us know about your car - it will only take a few minutes and you could be helping thousands of others.
Help us with the Honest John Satisfaction Index now