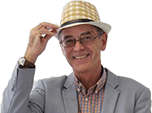 Volkswagen Beetle Cabriolet (2013–2019)
Last updated 21 March 2019
Retro Beetle looks with a modern soft-top. Fun to drive. Decent sized boot.
Expensive to buy. Interior is cramped and there's not a lot of room in the back either. Rear spoiler tips rainwater into boot when lid is opened.
Updated 9 June 2018
Report of convertible roof permanently stuck up on a 2014 VW Beetle TDI cabrio because the regulator of one rear window failed, stopping the roof mechanism from operating. Owner told that both rear windows...
Introduction
With its fun, retro styling, broad engine range and impressive build quality, the Volkswagen Beetle Cabriolet is a great little soft-top. It's a true cabriolet, unlike the Fiat 500 and Citroen DS3 – but it is also expensive compared to its style-oriented rivals. However, if you don't mind paying upwards of £20,000, the Beetle is a great soft top.  
Like the MINI Convertible, Volkswagen has gone for a full-size folding roof. It can be folded up or down in 11 seconds at speeds up to 31mph, so you don't need to pull over and stop in a rain shower.
Like all convertibles, practicality plays second fiddle to style, so space in the back is tight – but the boot is surprisingly useful. The opening, while small, is wider than that on the MINI Convertible or Citroen DS3 Cabrio, plus it can cope with 225 litres worth of luggage, whether the roof is up or down.
There are five engine choices – three petrol and two diesel. The diesels are, as you would expect, the most frugal, with official economy of more than 60mpg, but the 1.2-litre and 1.4-litre petrol engines will suit most buyers perfectly, blending ample performance with affordable running costs. There is also a sportier 220PS 2.0-litre engine for more enthusiastic drivers.
Standard equipment includes all of the essentials, with a touchscreen system, DAB radio and air conditioning on all cars. However if you want Bluetooth or alloy wheels you'll need a higher trim level – and most buyers will want to spend money on customisation and options too, all of which pushes up the price significantly.
That's the biggest problem with the Beetle Cabriolet. You can get a MINI Convertible or a Citroen DS3 Cabrio for less – and if you can cope with the limited practicality a Fiat 500C is substantially cheaper. But despite high prices there is an undeniable charm and allure to the Beetle which, for many buyers, will make the cost worthwhile.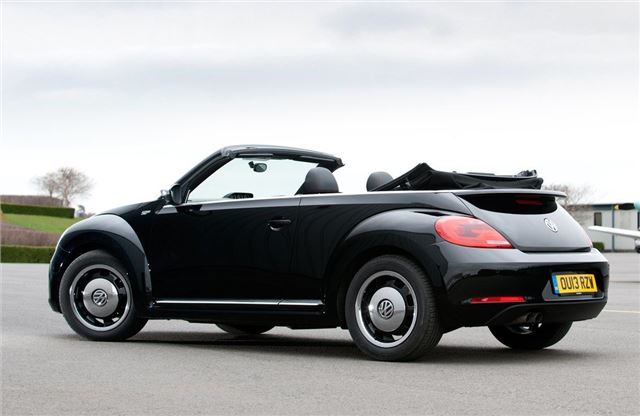 Buy a Volkswagen Beetle from £7,498