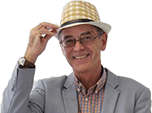 Vauxhall VXR8 (2007–2018)
Last updated 21 March 2019
Kerb weight
1831–1834 kg
Warranty
3 years
Servicing
10,000–20,000 miles
Driving
Under the bonnet of the VXR8 GTS is a 6.2-litre V8 engine with a supercharger, producing peak power of 585PS and peak torque of 740Nm. Those are some seriously impressive numbers for a car priced at less than £60,000. But if you're seeking an affordable performance car then think again – running costs are huge.
The official economy figure for the manual model is 18.5mpg, or 18mpg for the auto – meaning 10,000 miles a year would cost almost £3000 in fuel. Emissions are 363g/km, so VED costs £1120 in the first year and more than £500 annually afterwards (at pre-2017 rates). The VXR8 might offer impressive performance for its price, but it's hardly a thrifty buy.
Howver, it's quick. Acceleration from 0-62mph takes just 4.2 seconds and top speed is limited to 155mph, numbers almost matched by the V8 Ford Mustang, a car that costs around £20,000 less and has a similar muscle car personality. The VXR8 has much more torque than the Mustang, though – 740Nm versus 530Nm.
The result is better in-gear acceleration. Overtaking requires nothing more than a gentle flex of the right foot – any more than that and the car feels like it might hit the horizon. The way the VXR8 picks up pace is very, very impressive. Plus it's accompanied by a wonderful exhaust growl and whistling chirps from the supercharger. It feels genuinely special.
Drivers need to pay attention though. The VXR8 GTS is rear-wheel drive and unless you're gentle with the throttle it will break traction even at higher speeds. Fortunately, with a delicate right foot it is surprisingly grippy through corners, helped by magnetic dampers that constantly adjust to the situation, blending decent comfort with good body control.
The steering is very well-weighted and accurate, enabling the driver to place the car with surprising deftness, despite its size and weight. The driver can choose from different driving modes which adjust suspension firmness, traction control and even the level of noise depending on situation, with Tour, Sport, Performance and Track settings.
In Tour mode the VXR8 GTS is genuinely quite civilised, burbling away noticeably but quietly and absorbing most bumps. The other modes sharpen things up, but regardless of which setting is selected the VXR8 is seriously quick and it corners in a way that belies its huge size. It's a competent cruiser too – the engine isn't straining at all at 70mph. It's just a shame it has such an appetite for fuel.
The manual transmission is snappy and accurate but the automatic is sometimes a little clumsy and unpredictable, especially when accelerating out of corners. It can be overridden with steering wheel-mounted paddles, but even so the manual is probably a better bet, not least because it's marginally more economical. Every little helps. 
Engines
| Engine | MPG | 0-62 | Top speed | CO2 |
| --- | --- | --- | --- | --- |
| 6.0i V8 | 19 mpg | - | 155 mph | 365 g/km |
| 6.2i V8 | 19–21 mpg | 4.9 s | 155 mph | 320–364 g/km |
| 6.2i V8 Automatic | 21 mpg | 5.0 s | 155 mph | 324 g/km |
| 6.2i V8 GTS | 19–21 mpg | 4.9–5.1 s | 155 mph | 320–363 g/km |
| 6.2i V8 GTS 599 | 19 mpg | 5.1 s | 155 mph | 363 g/km |
| 6.2i V8 GTS 599 Automatic | 18 mpg | 5.2 s | 155 mph | 373 g/km |
| 6.2i V8 GTS Automatic | 18–21 mpg | 5.0–5.2 s | 155 mph | 324–373 g/km |
Buy a Vauxhall VXR8 from £21,295