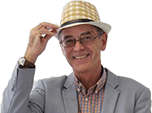 Vauxhall Insignia Country Tourer (2017–)
Last updated 26 February 2018
Four-wheel drive version of Insignia with raised ride height. Gets more powerful diesel engine.
Not arriving until late 2017.
Updated 5 April 2017
Vauxhall revealed Insignia Country Tourer
It will come with a new top-of-the-range diesel engine. In addition, it will also be available with the new eight-speed automatic transmission. Additional ground clearance of 20mm, plus the innovative...
Introduction