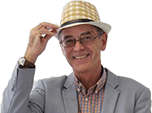 Vauxhall Corsa (2006–2014)
Last updated 7 February 2019
Kerb weight
1025–1277 kg
Warranty
3 years
Servicing
20,000–30,000 miles
Driving
Under the bonnet of the two cars I drove throbbed an engine hidden under a big plastic cover badged 'Ecotec', which is in fact the same excellent 1,248cc Multijet diesel as used in a multitude of FIATs. And underneath, of corsa, it's the same basic structure as the FIAT Grande Punto. But compare the two side by side and they're not really repanelled clones. Even the bulkhead structure is different.
I did more than 500 miles in a specced up 90PS Design model 5 door with a list price of £13,247 (discounts to £10,954). Then rather less distance in a 75PS 3-door Club with a/c, also with extras, that lists at £10,947 (discounts to £9,273).
The gearchange is good: 6 ratios with the 90 and 5 with the 75. But to perform the near miracle of hauling this 1,025kg - 1,244kg car along at motorway speeds you suffer an inevitable lack of torque at low revs when the turbo has spooled down. Not a disaster by any means, but it can catch you out occasionally accelerating out of roundabouts where you want enough torque to pull it through in 3rd but may be forced to use 2nd. However you forgive it when first fill it up. As long as the delivery driver and I both brimmed the tank the same, I got a staggering 57.72mpg, the best economy figure I have ever achieved in any car.
Push the car on corners and it grips and handles well. But the speed sensitive steering seems to have been designed for the generation who learned to drive on computer games. It's certainly quick, and accurate, but alternates between light and not so light while any 'road feel' you get from it seems entirely fake. It's almost as if someone's hands clamp around the steering column to give the impression of weight.
I actually preferred the slightly lower-spec Club 75bhp diesel. The 3 door is much more sporty looking, too. And it seemed to steer better with more 'feel' and less artificial stickiness.
Ignore the list prices (which are calculated to be discounted) and the new Corsa is decent value for money. After all £9,273 isn't much for a well-built, 60mpg diesel with plenty of street cred. And the £155 optional slide-out bicycle carrier is the neatest solution for carrying bikes on the back that I have ever seen.

Engines
| Engine | MPG | 0-62 | Top speed | CO2 |
| --- | --- | --- | --- | --- |
| 1.0 12v | 50 mpg | - | 93 mph | 134 g/km |
| 1.0 ecoFLEX | 55 mpg | 18.2 s | 96 mph | 120 g/km |
| 1.2 16V | 46–51 mpg | 13.9 s | 104–107 mph | 129–146 g/km |
| 1.2 16V Automatic | 53 mpg | 14.9 s | 107 mph | 125 g/km |
| 1.2 16V Easytronic | 53 mpg | 14.9 s | 107 mph | 125 g/km |
| 1.2 16V ecoFLEX | 55 mpg | 13.6–13.9 s | 107 mph | 117–119 g/km |
| 1.3 CDTi | 59 mpg | - | 107 mph | 127 g/km |
| 1.3 CDTi 75 ecoFLEX | 67–74 mpg | 14.9 s | 101 mph | 100–112 g/km |
| 1.3 CDTi 95 ecoFLEX | 64–86 mpg | 12.3 s | 101–110 mph | 88–115 g/km |
| 1.3 CDTi ecoFlex | 66 mpg | - | 101 mph | 114 g/km |
| 1.3 CDTi ecoFLEX | 63–74 mpg | 12.3–14.9 s | 101–107 mph | 100–119 g/km |
| 1.4 16V | 46–51 mpg | 11.9 s | 107–112 mph | 129–146 g/km |
| 1.4 16V Automatic | 45–46 mpg | 13.9 s | 107 mph | 143–147 g/km |
| 1.4i Turbo | 51 mpg | 10.3 s | 120 mph | 129 g/km |
| 1.6 16V Turbo | 36 mpg | - | 130 mph | 189 g/km |
| 1.7 CDTi | 58–63 mpg | 9.5 s | 121–124 mph | 118–132 g/km |
| VXR | 36–39 mpg | 6.5–6.8 s | 140–143 mph | 172–190 g/km |
List Price from
£11,730
Buy new from

£10,859

Contract hire from

£132.16

per month