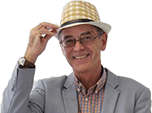 Toyota Aygo (2005–2014)
Last updated 12 April 2019
Low road tax and insurance. Averages a claimed 60mpg. Cheap to run and drives decently. 99g/km CO2 from 2012.
Doors feel flimsy. Reports of water leaks. Clutch and waterpump failures common but stronger clutch fitted from 2009. Water leaks into rear.
Updated 11 April 2019
Report of used 2007 Toyoga Aygo with 85,000 miles using oil at the rate of around 1,000 miles a litre. Might need new valve stam oil seals. See: 31-10-2016. 17 dated faults reported since January...
Introduction
It must be a tough life being a car designer these days. There you are, refining the styling of the spoiler on your next imaginary supercar when along comes Toyota, Peugeot and Citroen with an impossible brief for a new small car.
First there are all the rules and regulations any new car sold in Europe must comply with: ABS, crumple zones, emissions; an almost endless list. Then there are the crash tests it must pass. Then there's fuel economy and insurance group. Then there's the tiny amount of money it must be built for and still make a profit. And, oh yes, it will have to look good and drive well so people will buy it.
At this point the bad designers jack it all in and slope off to become a dive master on Koh Samui. But the good ones relish the challenge. And Toyota, Peugeot and Citroen must have picked some good ones because between them they came up with the Aygo.
Of course it isn't just the Aygo. It's also the Peugeot 107 and the Citroen C1, all sharing the same basic structure, engine and running gear, and built in the same Czech Republic factory, but with different funky looks to set them apart. Under the bonnet is the lightest four-seater car petrol engine in the world, an all aluminium 998cc three-cylinder VVT-i petrol engine that weighs just 67 kilos, yet pumps out 67bhp and 93Nm torque. Average economy is 61.4mpg.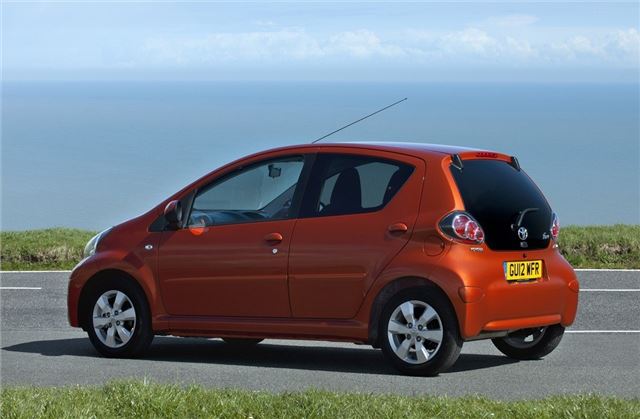 Owners' reviews
If you are after a cheeky car with plenty personality but also low running costs, the mark 1 Toyota Aygo may be the perfect car for you.
Avoid if you enjoy driving.
Very cheap to run, very basic though.
A good value, cheap car to run.
Fantastic until they reach 70k
List Price from
£11,675
Buy new from

£10,168

Contract hire from

£123.78

per month