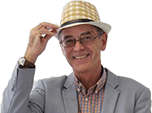 Suzuki Wagon R+ (2000–2007)
Last updated 3 October 2016
Cheap, roomy, urban runabout with a perky engine. Far better styling than the previous version. Owners rate it.
Unrefined outside city limits. Ride and handling still below par. Reports of a problem with the autobox.
Updated 8 November 2000
3,490 Wagon Rs built 1/2000 to 8/2000 recalled because handbrake lever pawl may not rotate freely leading to handbrake slipping off after having been applied. Replacement handbrake assembly to be fitted...
Introduction
Owners' reviews
An excellent reliable car especially for towns; never fails me; very easy to park. Good for the back.
Superb reliable run-about
Perfect for my needs.reliable for any use,long distance no problem.Auto is easy
Practical city car let down by poor reliability
ideal if you want lots of room in a small town car
Practical, solid, zippy little car