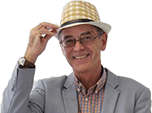 Suzuki Wagon R+ (1997–2000)
Last updated 3 October 2016
Surprisingly roomy, economical and rated highly by owners. Undemanding to drive and the 996cc is a screamer.
Ridiculous looks. Wants to plough straight ahead in corners. Numb steering.
Updated 8 November 2000
3,490 Wagon Rs built 1/2000 to 8/2000 recalled because handbrake lever pawl may not rotate freely leading to handbrake slipping off after having been applied. Replacement handbrake assembly to be fitted...
Introduction
Owners' reviews
Rusty but reliable engine
Reliable and Ethernal Mecanics - Sills prone to rust