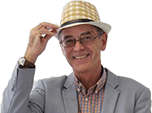 Suzuki Jimny (1998–2018)
Last updated 20 March 2019
Outstanding ability off-road and cute looks, especially as a soft-top. Cheap to buy.
Noisy, unsophisticated and cramped on the road. Poor ride and handling.
Updated 1 March 2018
All UK stocks of the 1998-2018 Jimny sold out.
Introduction
When the Suzuki Jimny went on sale Tony Blair was Prime Minister, Ford still made the Escort and the Euro hadn't yet been introduced into circulation. The only one of those things that hasn't changed since is the Jimny. That means it's very dated, yet it's still a charming little machine and it's surprisingly capable off road.
The Jimny hasn't gone completely unchanged, of course. Over more than a decade it has been lightly tweaked, with different trim levels, equipment and engine options - but on the whole it is the same as it always was. These days it is only offered with a 1.3-litre petrol engine with a modest 85PS, but it does the job in a loud, unsophisticated way.
Road noise, wind noise and tyre noise are intrusive at anything above 50mph, the cabin is cramped, the ride isn't great, the steering is ponderous and slow and the gearchange is stiff. Yet, despite its flaws, the Jimny is tremendously capable in poor weather, on rough roads and on broken, potholed tracks - and it even works in town thanks to its small size, even if it requires a little more effort than a modern hatchback. 
Where the Jimy really shines, though, is off the road. Its light weight, low range transmission and lockable differential mean it will happily tackle the same kind of tough, muddy terrain as a pricier Land Rover Defender - another relic of a bygone age. For those who live in rural areas the Jimny is ideal - and it has a real cult following among green-laners. 
Of course its off-road prowess is tempered by the almost endless list of flaws. Some will relish the experience, but most - particularly those used to more modern vehicles - will find the Jimny a tiresome vehicle, particularly when it comes to everyday commuting or shopping trips. However, for a select buyer there is nothing quite like it - and nothing else will do.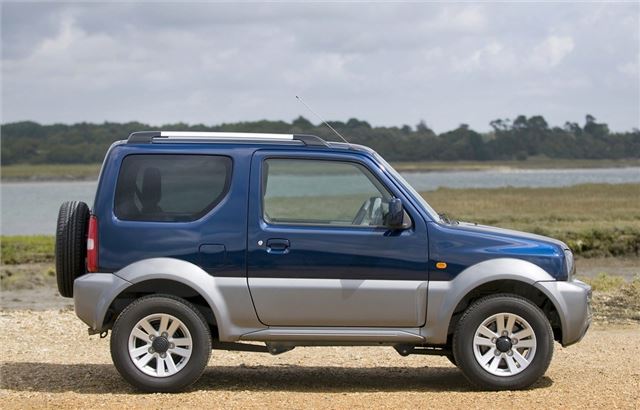 Owners' reviews
Good fun alternative to a "normal" car
Basic car. Has a radio and heater ! Back seats down and dog in back.
Tough little car with "Achiles Heal"
List Price from
£15,999
Contract hire from

£202.91

per month
Buy a Suzuki Jimny from £6,898