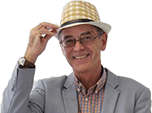 Suzuki Grand Vitara XL-7 (2001–2005)
Last updated 26 March 2015
Seven seats and a decent V6 petrol engine. Good off-road and easy to manoeuvre in town.
Not a great drive on the road. Rearmost seats children and midgets only.
Updated 30 October 2012
Inlet manifold swirl chamber butterflys can get cummed up by a build-up of carbon due to the burn cycle of the engine. Injectors can seize in place and be very difficult to remove.
Introduction
Big 7-seater version of Suzuki Vitara offering better ride quality than its shorter bretheren.
Surprisingly, this was apparently the 'basis' for the massively modified Suzuk XL7 in which Nobuhiro Tajima made a record breaking run on the 2007 Pikes Peak hillclimb of just over 10 minutes. He made a subsequenbt record breaking run 2011 in a specialist 910PS car badged as a Suzuki SX4, but actually nothing remotely like an SX4. That is the current overall record of 9 minutes 51.278 seconds, 10 seconds under his 2007 time in the XL7.