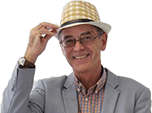 Suzuki Alto (1997–2003)
Last updated 16 November 2016
Cheap and should be reliable if it has been looked after.
Mediocre road manners at best. Rust can be a problem.
Updated 30 November 2012
Rated by Warranty Direct as the 3rd Most Reliable Car of the past 15 years based on Warranty Direct claims statistics. Not bad looking for a tiny car.
Introduction