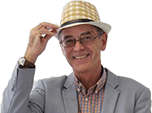 SAAB 9-5 (2010–2011)
Last updated 8 June 2019
Distinctive design. Comfortable cabin. Impressive rear passenger room and large boot. Fuel efficient 2.0 TiD engine. Well equipped as standard.
Firm ride. Notchy manual gearbox. Interior doesn't feel as upmarket as it should given the price. Liquidation likely to seriously affect parts supply.
Updated 8 June 2019
Report of satnav failure on SAAB 9-5. Owner found independent SAABTEC in Glossop who ahve the software to fix it and did so, updating the unit at no charge. Website: https://saabtec.co.uk/ Tel: 01457...
Introduction
The 9-5 was the most important car the Swedish firm had ever built. Saab had a tough time in recent years. With no new product coming through the Scandanavian manufacturer, under ownership of General Motors, has had to make do with its existing cars while other firms have launched all-new models. The future looked bleak when GM wanted to sell the brand and for a while it seemed like the end for Saab.
However, in 2010 Saab was bought by Dutch high-performance sports car manufacturer, Spyker Cars, securing a hopefully brighter future for the firm. And this is why the 9-5 is such a key car. The old Saab 9-5 soldiered on for 13 years but by the end naturally felt very dated. This new model has much to prove if Saab is to retain its image as a manufacturer of high-quality cars.
The looks are certainly a great start. This is every inch a Saab with its distinctive grille, while the coupe-like shape hides a long body and gives it a very sleek appearance. The rear is just as good with its modern light clusters and sculpted boot. It's not strikingly different from other current saloon car designs, but the smooth shape is in-keeping with traditional Saab styling.
Inside there's a fresh new cabin with some neat touches, while rear passenger space is mightily impressive - as is the boot. Unfortunately some of the quality isn't quite up to the standards you'd expect on a premium saloon, but it feels pretty solid overall. It's also well equipped as standard and there are a host of high-tech options available, including a clever head-up display similar to the one BMW offers.
The engine range isn't huge but includes a decent 2.0 TiD diesel with low CO2 emissions of 139g/km and economy of more than 50mpg, plus there are some rapid turbocharged petrols including a great 2.0T with 220bhp. On the move the Saab is composed with keen steering and very tidy handling so despite a firm ride, it's enjoyable to drive. If this is the future for Saab, it looks very promising indeed. But eventually the end came.