SAAB 9-5 (1997–2009)
Last updated 11 January 2018
Decent mix of performance and economy. Superb long-distance comfort aided by good ride and fantastic seats. An exceptionally safe car.
Vectra base means it understeers heavily. Saab 4-cylinder engines need an oil change every 5k-6k miles. Rear dampers can fail.
Updated 15 July 2016
SAAB 9-5 3.0V6 TiD waterpump is driven by the serpentine aux belt, not by the timing belt. Enquiry whether to replace aux belt and waterpump at 92k miles. Suggested good idea.
Introduction
Zero to 60 in 6.5 seconds. Top speed 155mph. Combined fuel consumption 32.1mpg. CO2 emissions 209g/km. BIK tax 2002-2003: £2,658.72 at 40%. Doesn't read like a Vectra, but it's amazing what you can do with one.
In fact SAAB has now all but completely thrown away its 9-5 model's Vauxhall Vectra underpinnings. The car's suspension, that used to serve up understeer by the urn, now dishes it out in nouvelle cuisine portions. It's still there, of course, but it's not nearly such a dominant feature of the menu.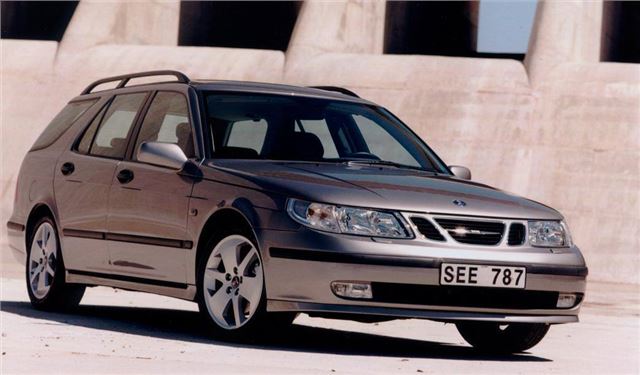 Owners' reviews
Solid, comfortable and great value for money
Bags of performance and image let down by poor build and reliability
Fabulous mix of performance, practicality, reliability and safety
Rubbish!!! 3 years of onwership and spent 16 days at the maindealer.
Comfortable, quick, economical - stunning value for money.
Buy a SAAB 9-5 from £7,791