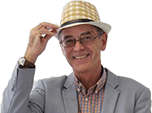 Rolls-Royce Wraith (2013–)
Last updated 4 October 2017
Kerb weight
2360 kg
Warranty
4 years / Unlimited miles
Servicing
-
Driving
Of course you'd expect a Rolls to carry you along any road with no perceptible sensation of how bad the road surface is from the cabin. The Wraith does this thanks to its double wishbone front end and multi-link rear with pneumatic cushions in place of steel springs. Even at low speeds where this type of set-up can be wrong-footed by sudden interruptions, there's no perceptible jiggle or jolt.
Increase the pace and the Wraith continues with its smoochily smooth charms. The ride remains as calm and cosseting as you'd hope for a car with this sort of price tag, yet it's also blessed with a control and composure that comes as a surprise at first.
A car weighing in at two and quarter tonnes is not usually able to corner with little roll and claw-like grip, yet the Wraith can be hustled in a manner that gives more overtly sporting machines a run for their money. Okay, it's not going to cut it on a track day and nor will it ever be the first choice for die-hard sports car fans as the steering is geared towards comfort rather than racing, but this is a car that has more than sufficient sporting ability to let you enjoy it when the opportunity arises.
Backing up this ability is performance that can see the Rolls-Royce breach 62mph from rest in 4.6 seconds and head on to an electronically capped 155mph. Perhaps more pertinent is the 'Low' button on the gear selector. It doesn't lock the gearbox into a lower ratio, but instead lets the transmission hold on to revs for longer before changing up. It gives the car a greater urgency and response to the driver's right foot, which again makes this a far more engaging car to drive than most other luxury coupes.
You won't hear much of that big V12 engine, though, as the car is swathed in sound deadening material. This is a bit of a disappointment when you plant your foot hard into the lambs wool rug, but changes through the eight-speed auto gearbox as extremely smooth so you soon need to back off to avoid licence-losing speeds.
All of this is combined with that innate Rolls-Royce ability to shut out the hubbub of the world when the rear-hinged 'coach door' soft closes at the touch of a button. Double-glazed side windows help, as do the clean lines of the Wraith that generate very little by way of wind noise.
Engines
| Engine | MPG | 0-62 | Top speed | CO2 |
| --- | --- | --- | --- | --- |
| 6.6 | 19–20 mpg | 4.5–4.6 s | 155 mph | 327 g/km |
Buy a Rolls-Royce Wraith from £147,950