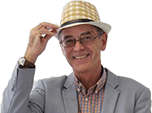 Proton Savvy (2006–2016)
Last updated 5 January 2017
What's good
Claimed to handle well. Distinctive kink in front door window line.
What to watch out for
The sheetmetal feels very flimsy.
Remote locking can play up.
31-12-2016: No longer sold in the UK. Official website unreachable.
Recalls
1-4-2008: Proton ordered recall of all 34,000 Savvys built before 17-12-2007 for an inspection and replacement of the rear wheel bearings based on a parts defect found during random checks. Water could get into the Savvy's rear wheel bearings.