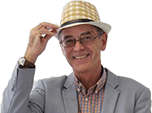 Porsche Panamera (2009–2017)
Last updated 29 May 2019
Video Road Test
Kerb weight
1730–2095 kg
Warranty
3 years
Servicing
20,000 miles
Driving
Mechanically, the Panamera has more in common with the Cayenne because its engine sits at the front, with the transmission immediately behind it - plus some versions have all four wheel drive for better traction and acceleration.
Initially there was the Panamera S with a 4.8 litre V8 engine that develops 400PS and has a top speed of 177mph and takes just 5.6 seconds to go from 0-62mph. The Panamera 4S adds four-wheel drive and thanks to the added traction covers 0-62mph in just 5.0 seconds. And sounds great while it's doing it.
The standard gearbox is a six-speed manual, which Porsche expects to be widely ignored. Instead it suggests most buyers will go for the seven-speed PDK automatic, which in a design world first for an automatic, has an engine stop/start device. Previously such things have only been seen on manual cars. This works painlessly when trundling in traffic, bar the occasional very slight mechanical shudder. The transmission changes ratios promptly, although sometimes when it kicks down there's a lot of revving before the Panamera takes off like a scalded cat.
If you've got deeper pockets and need even more speed then the Panamera Turbo is the version to go for. It uses the same 4.8-litre engine but thanks to the addition of the turbocharger, power goes up to a thunderous 500PS with 700Nm of torque - incredible figures for a saloon car. The PDK gearbox is standard (thankfully) and it accelerates from 0-62mph in a mere 4.2 seconds, helped by the fact it gets four-wheel drive as standard. It is frighteningly fast and it still sounds great without too much of the odd suction noise from the back which is a gripe of the 911 Turbo.
In June 2010 Porsche added an entry-level model which is powered by a 3.6-litre V6 petrol engine producing 300PS along with 400Nm of torque. Simply known as the 'Panamera' it is also available with four-wheel drive but just because this is the base model, it's far from the poor relation. It's a smooth engine but still has plenty of character and that unmistakable Porsche noise from the exhausts. 0-62mph takes 6.8 seconds in the manual while choosing the PDK drops this to 6.3 seconds. There's also an economy benefit in choosing the PDK as the claimed consumption drops from 25.0mpg to 30.4mpg while emissions decrease too.
To drive the Panamera is a mass of contradictions. You can choose various suspension settings, but even on the most sporting it rides really well. The steering is light and crisp, it corners with roll free precision and yet still feels relaxing and effortless to drive. The two wheel drive versions are, if anything, slightly more entertaining in the real world because their limits are more easily attained, yet the Turbo remains a very special car indeed.
The Panamera feels light on its feet and confidence inspiring for a big, heavy car, but you'd never apply to it the motoring cliché that it shrinks round the driver, and the car's Transit van width means that hurrying it along narrow lanes and meeting something coming the other way makes you glad of the excellent brakes. It also sounds great, goes like the clappers (especially the turbo, which unspools its 500bhp in a very civilised way), is beautifully made and engineered, plus has plenty of charisma.
Big changes came in September 2011 when Porsche added a Turbo S version with (even) more power - up to 550PS and an incredible 800Nm of torque. As a result going from 0-62mph takes 3.8 seconds and on the Autobahn it will reach 190mph. Quickly.
But the real interest for many was the launch if the Hybrid and Diesel models. The latter being if particular interest. The diesel used is a 3.0-litre V6 - the same one that powers the Cayenne as well as the Audi A8, Volkswagen Phaeton and various other. It's supremely quiet and refined and most of the time it's hard to even hear the engine.
That said, Porsche has worked on the exhaust system so that there's is a nice sporty sound when you accelerate (rather than a gruff diesel noise). It's not quiet as quick as the likes of the Jaguar XJ diesel (also a 3.0-litre V6) but it certainly doesn't feel sluggish with super fast changes from the eight-speed Tiptronic gearbox which is fitted as standard (rather than the PDK).
It's maybe not what you'd expect from a Porsche - even if this is a big saloon - but it makes plenty of sense. In everyday driving it's still plenty quick enough with great in-gear performance and goes from 50mph to 75mph in 4.5 seconds - about the same as the 300PS V6 petrol model. But the big advantage is obviously fuel economy with a claimed average of 43.5mpg and CO2 emissions of just 173g/km. Suddenly business users and top of the tree company car drivers can seriously consider a Porsche.
At the same time the Panamera S Hybrid was launched. This uses a 3.0-litre V6 petrol engine producing 333PS alongside an electric motor which adds a further 47PS. Emissions are just 159g/km while economy is 41.5mpg. It's an impressive machine and a big improvement on the Cayenne Hybrid with a more performance feel and better acceleration.
Engines
| Engine | MPG | 0-62 | Top speed | CO2 |
| --- | --- | --- | --- | --- |
| Panamera | 25 mpg | 6.8 s | 162 mph | 265 g/km |
| Panamera 4 | 29 mpg | 6.1 s | 160 mph | 225 g/km |
| Panamera 4S | 26 mpg | 5.0 s | 175 mph | 254 g/km |
| Panamera 4S PDK | 31 mpg | 4.8 s | 177 mph | 208 g/km |
| Panamera Diesel | 44 mpg | 6.0 s | 160 mph | 169 g/km |
| Panamera GTS | 27 mpg | 4.4 s | 178 mph | 249 g/km |
| Panamera PDK | 32–33 mpg | 6.1–6.3 s | 159–160 mph | 196–203 g/km |
| Panamera S | 23 mpg | 5.6 s | 177 mph | 293 g/km |
| Panamera S E-Hybrid | 91 mpg | 5.5 s | 167 mph | 71 g/km |
| Panamera S Hybrid | 42 mpg | 6.0 s | 167 mph | 159 g/km |
| Panamera S PDK | 27–32 mpg | 5.1–5.4 s | 176–178 mph | 204–247 g/km |
| Panamera Turbo | 25–27 mpg | 3.8–4.1 s | 189–190 mph | 239–270 g/km |
| Panamera Turbo S | 27 mpg | 4.1 s | 192 mph | 239 g/km |
Contract hire from

£745.19

per month
Buy a Porsche Panamera from £79,990