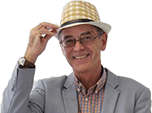 Review: Porsche 918 Spyder (2014 – 2016)
New super-efficient hybrid supercar, 70g/km of CO2 and more than 90mpg fuel economy.
Limited production and will be expensive.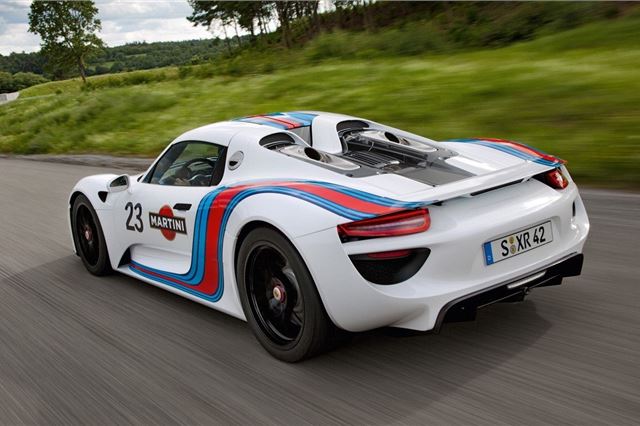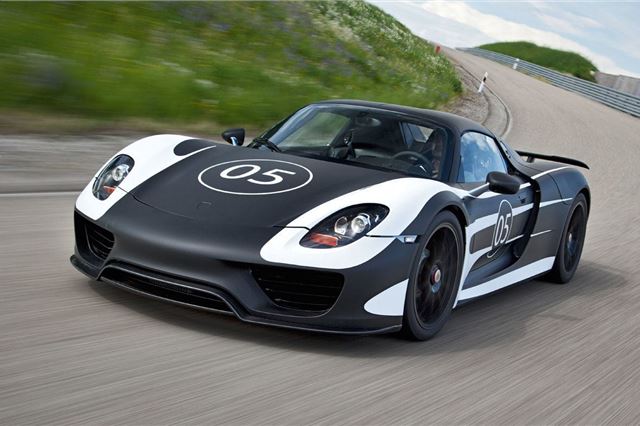 Porsche 918 Spyder (2014 – 2016): At A Glance
Porsche is to put its super efficient 918 Spyder - a petrol electric hybrid sports car - into production. The model was shown as a concept at the Geneva Motor Show in March 2010 and a road version will now be built in a limited series. And thanks to its hybrid technology it can average an astonishing 94.1mpg, making it one of the most economical cars on the market.
If the concept car is anything to go by, it will be powered by a 3.4-litre V8 petrol engine with 500bhp on tap. Alongside this are three electric motors on the front axle with a maximum output of 218bhp, giving it more than 700bhp in total along with four-wheel drive. The system is different from the one in the Porsche Cayenne Hybrid as it can actually be charged from the mains and has a range of 16 miles in pure electric model.