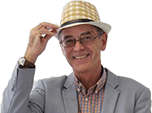 Porsche 911 (2015–)
Last updated 2 October 2018
Kerb weight
1370–1675 kg
Warranty
3 years / Unlimited miles
Servicing
15,500–20,000 miles
Driving
No 911 model is ordinary but the 'standard' 911, as we'll call it, is the Carrera. Now while it's easy to lust after the ever more powerful models, the Carrera has all the power you'll ever need for every driving. The new 3.0-litre turbocharged engine produces 370PS - hardly what you'd call paltry - and with the standard seven-speed manual gearbox, it will accelerate from 0-62mph in 4.6 seconds.
Seven-speeds on a manual gearbox might seem overkill, indeed it does take a little getting used to, but top gear is essentially just for motorway cruising if you want to save fuel. The gearbox itself has been carried over but improved with an easier shift making it less work in traffic or at low speeds.
In fact at low speeds, the 911 is as simple to drive as a Ford Fiesta. The clutch is easy, those gear changes light and the brakes nice and progressive. It may be a serious performance car, but it's a docile puppy around town.
The move from a normally aspirated engine to a turbocharged unit only being benefits to the 911. The engine has more torque low down so there's better response when you need it. It still sounds and feels like the older, larger engines - this is still a flat-six after all - but it's also more powerful and more economical. Basically it's a win win.
To make things even easier, Porsche offers the 911 with the seven-speed PDK automatic gearbox. This has been massively improved since it was first introduced in the 911 in 2009 and now offers much crisper and more eager changes.
Whether you want an automatic in your 911 is down to preference. We'd always go for the manual, just for the extra sense of involvement and enjoyment. But what the PDK does give you is better performance - on paper at least. Add in the Sport Chrono pack (with launch control) and it will accelerate from 0-62mph in just 4.2 seconds.
The PDK also sees claimed economy improve from 34.0mpg to 38.2mpg. Few people buy a 911 for the economy but at least these figures make the Porsche useable as every day car and mean you won't be visiting the local petrol station every five minutes...
The Carrera S uses the same engine but power is boosted to 420PS while torque goes up to 500Nm from 450Nm in the Carrera. Thanks to the turbocharger, that torque is available from low down at just 1700rpm, meaning better acceleration when coming out of a slow corner.
Thanks to the fact this is still a flat-six engine is has that characterful Porsche noise. There is a slight turbo whistle if you listen out for it, but most of the time that's drowned out by the lovely exhaust note.
As before, the 911 is beautifully balanced and a joy to drive. Get it out onto an empty sweeping road and you'll enjoy every corner. The 911 turns in with great response, the steering has plenty of feel, plus there's huge amounts of grip, even though this is a rear-engined car. Of course for added traction there are the Carrera 4 models, with all-wheel drive.
This updated Carrera also sits 10mm closer to the road and features Porsche Active Suspension Management (PASM) as standard, designed to improve handling with variable performance modes. It makes the 911 even more confidence-inspiring yet enjoyable to drive even at moderate speeds. This is not a car that has to be driven to its limits to be appreciated.
Engines
| Engine | MPG | 0-62 | Top speed | CO2 |
| --- | --- | --- | --- | --- |
| Carerra 4 Cabriolet GTS | 29 mpg | 4.1 s | 191 mph | 220 g/km |
| Carerra 4 Cabriolet GTS PDK | 31 mpg | 3.7 s | 190 mph | 196 g/km |
| Carrera | 34 mpg | 4.6 s | 183 mph | 190 g/km |
| Carrera 4 | 33 mpg | 4.5 s | 181 mph | 201 g/km |
| Carrera 4 Cabriolet | 32 mpg | 4.7 s | 179 mph | 206 g/km |
| Carrera 4 Cabriolet PDK | 36 mpg | 4.3 s | 178 mph | 182 g/km |
| Carrera 4 GTS | 30 mpg | 4.0 s | 192 mph | 216 g/km |
| Carrera 4 GTS PDK | 32 mpg | 3.6 s | 191 mph | 192 g/km |
| Carrera 4 PDK | 37 mpg | 4.1 s | 180 mph | 177 g/km |
| Carrera 4S | 32 mpg | 4.2 s | 189 mph | 204 g/km |
| Carrera 4S Cabriolet | 31 mpg | 4.4 s | 188 mph | 208 g/km |
| Carrera 4S Cabriolet PDK | 35 mpg | 4.0 s | 187 mph | 184 g/km |
| Carrera 4S PDK | 36 mpg | 3.8 s | 188 mph | 180 g/km |
| Carrera Cabriolet | 33 mpg | 4.8 s | 181 mph | 195 g/km |
| Carrera Cabriolet GTS PDK | 34 mpg | 3.8 s | 191 mph | 190 g/km |
| Carrera Cabriolet PDK | 38 mpg | 4.4 s | 180 mph | 172 g/km |
| Carrera Cabriolet S PDK | 30 mpg | 4.2 s | 192 mph | 214 g/km |
| Carrera GTS | 30 mpg | 4.1 s | 193 mph | 212 g/km |
| Carrera GTS PDK | 34 mpg | 3.7 s | 192 mph | 188 g/km |
| Carrera PDK | 38 mpg | 4.2 s | 182 mph | 169 g/km |
| Carrera S | 33 mpg | 4.3 s | 191 mph | 199 g/km |
| Carrera S Cabriolet | 32 mpg | 4.5 s | 190 mph | 202 g/km |
| Carrera S Cabriolet PDK | 36 mpg | 4.1 s | 188 mph | 178 g/km |
| Carrera S PDK | 37 mpg | 3.9 s | 190 mph | 174 g/km |
| Carrera T | 30 mpg | 4.5 s | 182 mph | 215 g/km |
| Carrera T PDK | 33 mpg | 4.2 s | 180 mph | 193 g/km |
| GT2 RS | 24 mpg | 2.8 s | 211 mph | 269 g/km |
| GT3 | 22 mpg | 3.4 s | 197 mph | 288 g/km |
| GT3 R | 21 mpg | - | 200 mph | 296 g/km |
| GT3 RS | 22 mpg | 3.2 s | 193 mph | 291 g/km |
| Targa 4 | 32 mpg | 4.7 s | 179 mph | 206 g/km |
| Targa 4 PDK | 36 mpg | 4.3 s | 178 mph | 182 g/km |
| Targa 4S | 31 mpg | 4.4 s | 188 mph | 208 g/km |
| Targa 4S PDK | 35 mpg | 4.0 s | 187 mph | 184 g/km |
| Targe 4 GTS | 29 mpg | 4.1 s | 191 mph | 220 g/km |
| Targe 4 GTS PDK | 31 mpg | 3.7 s | 190 mph | 196 g/km |
| Turbo Cabriolet PDK | 29 mpg | 3.5 s | 198 mph | 216 g/km |
| Turbo PDK | 29 mpg | 3.4 s | 198 mph | 212 g/km |
| Turbo S Cabriolet PDK | 29 mpg | 3.2 s | 205 mph | 216 g/km |
| Turbo S PDK | 29–31 mpg | 2.9–3.1 s | 205 mph | 212 g/km |
Contract hire from

£987.43

per month