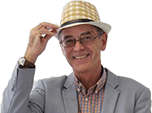 Peugeot 807 (2003–2010)
Last updated 7 September 2016
Practical, versatile cabin packed with safety and comfort features. Most seat seven. Easy to drive. Five-star crash test rating.
The second and third row have limited headroom. Afflicted by niggly build quality problems.
Updated 28 January 2013
News of a 79,000 mile 2004 Peugeot 807 Exec. SE suffering timing belt failure in Spain. Car was recovered back to the UK and Peugeot paid the full cost of the repair. Seems that Peugeot and Citroen are...
Introduction