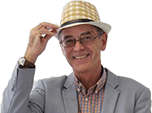 Peugeot 4007 (2007–2012)
Last updated 24 May 2016
Terrific 2.2 diesel engine, excellent handling and decent off-road ability. Well equipped.
It's strictly a 5+2 because the rearmost seats are for small children only. Crankshaft oil seal failures are leading to slipping clutches.
Updated 26 September 2014
Report of clutch failure of 2010 Citroen C-Crosser with DCS (Dual Clutch System) automatic transmission at 42,000 miles. Probably caused by the common crankshaft oil seal failure. Quoted £4,500...