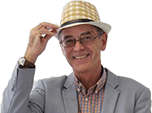 Nissan Primera (2002–2006)
Last updated 3 October 2016
Kerb weight
1369–1417 kg
Warranty
3 years / 60000 miles
Servicing
9,000 miles
Driving
The 1.8SVE is nothing special at all. It's not bad. It handles okay with no nasty surprises. It's goes reasonably well, but no better. Like some members of the opposite sex it just doesn't match up to the promise of its looks. And that's strange, because the bland-looking Primera II was a quick, sensational-handling car, with its multi-link rear suspension fine-tuned on the Nurburgring.

I suppose I put my problem with it down to the steering. It's very light and quite often I couldn't feel what the car was up to through it and ended up chopping my way through a corner rather than following the proper line. Even holding the car on line through a well-known corner it started to drift where an old-shape Mondeo would have held its line. Don't get me wrong. The handling isn't terrible. But this is no modern Peugeot or Ford, and that's a shame.

The other bugbear is the 1.8 engine. It puts out an apparently healthy 116PS at 5,600rpm and 163Nm torque at 4,000rpm, but punchy it isn't. 060 is a really slow 11.5 seconds, top speed is a weak 117mph and, though the combined consumption is supposed to be 38.2 mpg, all I managed was 31.5.

The 138 bhp 2.0 16v with six-speed gearbox is only £500 more, so if you want a petrol engine this is far better value for money. It also drives much better and is more relaxed on the motorway. But to accelerate you have to change from 6th to 5th or 4th. And it isn;t fantastically economical. I only averaged about 31mpg.

If you want economy, it has to be 136PS 2.2 Di diesel, also with six-speed manual box. Its average consumption of nearly 50mpg, strong performance and relaxed cruising at 30mph per 1,000 rpm are worth the price premium and the car is an excellent alternative to the previously class leading Passat 130 TDI PD and Mondeo 130 TDCI.

What's my verdict? There's a lot to like about the Primera 1.8SVE, but as a driver's car it doesn't hold a candle to the Mondeo 1.8LX. The 2.0 litre petrol and 2.2 Di are hugely better cars and much more competitive against the opposition, especially the 50mpg six-speed diesel. For a busy, high-mileage rep, the 2.2Di with Birdview satnav has to be an excellent package.
Engines
| Engine | MPG | 0-62 | Top speed | CO2 |
| --- | --- | --- | --- | --- |
| 1.8 16V | 38 mpg | 12.1–12.3 s | 117–121 mph | 177 g/km |