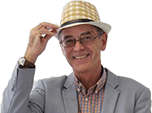 Nissan Pathfinder (2005–2014)
Last updated 12 January 2018
Rugged looks. Seven seats. Strong build. Tidy handling and very capable off road. Good value for money.
Adults will find the rearmost seats rather cramped. Vague manual gearshift.
Updated 12 January 2018
Information received that 2010 Nissan Pathfinder 190 had excessive backlash in its differential. While in a Nissan dealer for another job, the dealer retained the car to replace worn parts in the differential...
Introduction
Nissan is getting out of volume and into niches. Nissan's X-Trail has outsold its Primera and been much more profitable because it has sold at much closer to the list price asked. And demand for used X-Trails is even greater than for new ones.
So, unsurprisingly, one of the directions Nissan is following is the off-road route. Late last year saw the introduction of the extraordinary Murano, a Lexus RX300 competitor with a detuned Nissan 350Z motor. The enormous V8 Nissan Titan is by far the best big pick-up to drive and is also hugely capable off-road. Later this year we'll get a new ladderframe chassis Navara pick-up. And now, to grab a fat chunk of the 7-seater 4x4 school bus market, Nissan presents us with the large and perfectly formed Pathfinder, also on a tough ladderframe.
It's roughly the same size as the Discovery 3 and does pretty much the same job at prices starting £5,000 lower. These days £25,800 isn't a lot to pay for this much vehicle and, as with the X-Trail, Nissan stands a good chance of not having to discount.
So does it get the nod? Emphatically yes, because it's a huge 7 seater 4x4 that does all it is supposed to, is also very good to drive on the road, promises over 30mpg and at £25,800 is very good value for money. But if you need a 4x4 to take 7 adults any distance, you are going to have to fork out the extra £5,000 for a Discovery 3.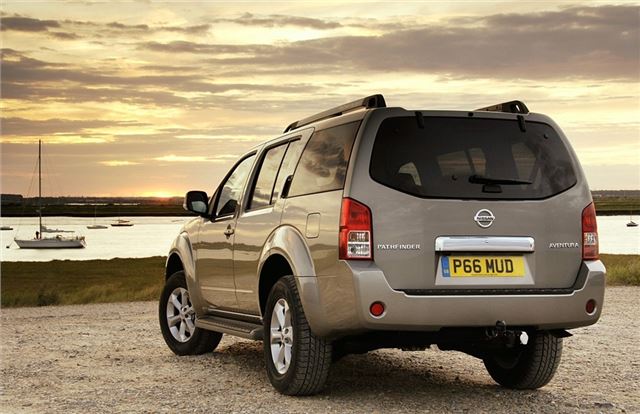 Owners' reviews
Still going strong - and it does what it says on the box!
Plenty of power, decent enough off-road, just avoid the sand, plenty of space, solid.