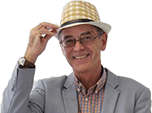 Review: Morgan Plus 6 (2019)
Rating:
Latest traditional looking roadster from Morgan has a bonded aluminium composite tub with ash frame only used above waist level. 335HP BMW 335i engine. 166mph. 0-60 in 4.2 seconds.
£90,000 for a 'First Edition' which is the first version being built.
Recently Added To This Review
5 March 2019
Morgan Plus 6 launched at Geneva Motor Show. Built on a stronger, lighter bonded aluminium chassis tub with ash wood frame for the body. Uses BMW's B58 335i 3.0 litre turbochared straight six with... Read more
Morgan Plus 6 (2019): At A Glance
The Morgan Plus 6 revealed at the Geneva Motor Show on 5th March 2019 is built upon an entirely new bonded aluminium chassis tub. The ash-wood frame that sits above the tub has also been redesigned, making the car is 100% stiffer than previous aluminium-chassis Morgans.
It replaces the previous 4.4 litre BMW V8 engined Plus 8.
Engine is BMW's B58 335i 3.0 litre turbochared straight six offering 335HP at 6,500rpm and 500Nm torque. Enough for a 0-60 of 4.2 seconds. Top speed is 166mph. Transmission is ZF 8-speed automatic. Dry weight is 1,075kg. Combined CO2 170g/km. Combined mpg 38.2. Price from £77,995. 'First Edition' Plus 6s are priced at £89,995.
The Morgan family has now relinquished control over the company. Italian venture capital fund InvestIndustrial that already owns 33% of Aston Martin has bought a majority stake in Morgan for an undisclosed amount, bringing to an end 110 years of family ownership.
Around 800 Morgans are built each year at the company's works in Malvery, Worcestershire.
What does a Morgan Plus 6 (2019) cost?