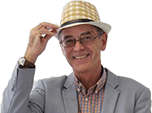 Mitsubishi i (2007–2011)
Model History
July 2007
Mitsubishi "i" 4-seater minicar goes on sale in the UK
With one high spec model priced at £8,999. Rear-mid-engined, four-seater "i" has achieved cult status in Japan where it has proved both a critical and commercial success due to its futuristic styling, agile handling, clever use of interior space and comfortable ride. Over 37,000 were sold in Japan during 2006 and a string of awards culminated in the "i" being named "RJC Car of the Year" by the Automotive Researchers & Journalists of Japan (RJC). Reasons include efficiency of the "i"'s 64bhp, 660cc turbo engine and practical advantages of its rear-mid-engined configuration. "i" sold through selected Mitsubishi dealers with an initial availability of just 300 units.
("i" is a play on the Japanese word "ai" meaning love, which emphasises the car's people and eco-friendly properties. It is also designed to be intelligent, innovative and imaginative.)
UK standard equipment includes automatic transmission, climate control, a six-speaker stereo with CD player, front and rear electric windows and electrically operated and folding door mirrors. UK "i" powered by an all-alloy, 660cc three-cylinder petrol engine that combines a turbocharger and intercooler with MIVEC variable valve timing. The engine delivers 64bhp at 6000rpm and 69lb ft (93Nm) of torque at 3000rpm, helping the "i" accelerate from 0 to 50mph in 11.2sec and reach a top speed of around 90mph. Drive is to the rear wheels via an INVECS-II 4-speed automatic transmission, which helps reduce the stress of city driving.
Narrow, with very tight turning circle, ideal for city traffic. 114g/km CO2 so £35pa tax and proposed Congestion Tax exempt from 2008.
Zero emission electric version (red + white car) shown at motor shows in 2007. Offers 0-60 in 10 seconds, 80mph top speed, better handling than petrol i-car because batteries are mounted in the floorpan and fuel costs of just £50 for 10,000 miles of electricity. Can be recharged by a domestic plug 80% in 20 minutes or a full charge in 7 hours. Hoping to get price down to £15,000. Buyers immediately save £1,000 + in fuel costs over the first year and £8 London Congestion charge. Could arrive 2009.
December 2007
Mitsubishi announces upcoming electric version
Mitsubishi Motors Corporation has created a joint venture with GS Yuasa Corporation to accelerate the development and production of lithium-ion batteries. Lithium-ion production is the only restricting factor in the final development of the i-MiEV and other Mitsubishi zero-emission electric vehicles, which Mitsubishi are currently looking to sell in the UK in 2009. The creation of a new joint venture – "Lithium Energy Japan" – stands as one of the biggest landmarks in the development of the new breed of electric cars.