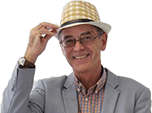 Mitsubishi Grandis (2004–2010)
Last updated 25 August 2016
What's good
Striking-looking, roomy seven-seater with stacks of kit.
What to watch out for
Heavy: 1,710kg. Not quite as good to drive as Mazda 5, but more roomy.
One report of early breakage of clutch release fork, damaging the clutch and necessitating a £750 full replacement clutch. (Clutch kit alone is £400.)
27-6-2014: Problems reported with EGR and possibly glowplugs of 69k mile 2005 Mitsubishi Grandis with the 2.0 litre VAG TDI engine.
Recalls
28-1-2012: Manufacturer recall to replace Siemens Piezoelectric injectors of 2006 - 2009 2.0 TDI BMN engines. All the injectors from the the 2.0 TDI PD engines that use piezoelectric Siemens injectors and Siemens ECUs are affected by this problem. The most problems are on the Passat BKD 2.0 TDI 140HP. No problem from 2009 and the introduction of the common rail 2.0 TDI engine (CEGA).