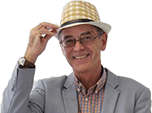 Mitsubishi Grandis (2004–2010)
Last updated 25 August 2016
Dimensions
Length
4765 mm
Width
1795 mm
Height
1655–1690 mm
Wheelbase
2830 mm
Boot Space
320–1545 L
Interior
The practicalities are pretty good too. Like the outgoing Space Wagon, it has a 'slide across' cab. The gearshift sprouts from the dash, but unlike the Galaxy and C-Max there's no Ford console to lift your legs over so you can easily slide over and get out of the front passenger door.
The rearmost seats, dubbed 'Hide and Seat' by Mitsubishi are full of tricks. You can flip them up out of a well that then leaves space for luggage, Honda Shuttle style. But they can also be folded to provide a pair of spectator seats under the hatchback for British sporting events when it rains. No backbreaking job, either. The seats are cleverly counterbalanced so all of this is relatively effortless.
When facing forwards, there's toe room under the seats in front and with a bit of co-operation from their occupants, they can be slid forward a bit to give more legroom. And the backrests of the rearmost seats recline, so they are far from the 3rd class 6th and 7th dwarf perches of some 7-seaters.
Access to the rearmost seats is good because the centre row slides all the way forward. But the side doors aren't slide doors. They open conventionally.