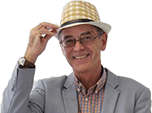 Mitsubishi Evo X (2008–2014)
Last updated 25 August 2016
Same extraordinary performance in more civilised package, available with an SST twin clutch paddleshift 'automatic', improved ride and refinement.
SST can sometimes bog down pulling out of slow corners, manual is now a five-speed rather than a six-speed, doesn't feel as raw as the Evo IX.
Updated 28 July 2016
R/2016/155:
MITSUBISHI Lancer JT Evolution X, i-Car Petrol, i-MiEV, L200 CR. INDICATORS AND/OR OTHER VEHICLE LIGHTS MAY SWITCH OFF OR BLINK WITHOUT WARNING. Due to poor connections the indicators and/or vehicle...
Introduction