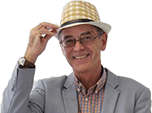 Mitsubishi Colt 5-door (2004–2008)
Last updated 4 November 2018
Well priced, roomy, versatile, a real 'little big car'. Good 1.1 petrol and 1.5 diesel engines.
Hasn't caught on. Used examples cheaper than Fiestas. By 2018 the newest were more than 10 years old
Updated 4 November 2018
Report of actuator failing on 2008 Colt automated manual. Sometimes won't go into gear. Sometimes goes backwards in 'Drive' instead of forwards.
Introduction