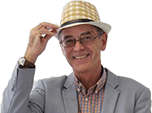 Mitsubishi Colt 5-door (2004–2008)
Last updated 27 May 2018
Well priced, roomy, versatile, a real 'little big car'. Good 1.1 petrol and 1.5 diesel engines.
Hasn't caught on. Used examples cheaper than Fiestas. By 2018 the newest were more than 10 years old
Updated 27 May 2018
Report of problems with automated manual transmission, power steering rack and starting of engine with a 2007 Colt. Now an 11 year old car, of course.
Introduction