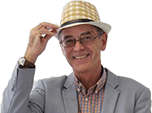 MINI One (2007–2013)
Last updated 24 March 2019
Entry level MINI and enough for many buyers. Good fun to drive. Cheap to run. Very economical diesel version.
No standard air conditioning. Needs expensive spec upgrades to be desirable. 1.4 was overgeared so 2nd too low and 3rd too high for suburban corners.
Updated 24 March 2019
Report of engine of 2013 MINI One juddering at 22,600 miles. Estimate for a new engine £5,500. MINI UK offered to contribute to the parts of £3,300 leaving £2,300 for labour and VAT owner...
Introduction
Unlike the old MINI One, the new one is a 1.4 rather than a 1.6. So you can't simply programme out the throttle restrictor to get Cooper performance from it. You have to settle for the 95PS it comes with.
But, of course, the point of the One is to offer MINI looks for less money and a MINI that's insurable for kids at an affordable Group 5.