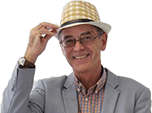 MINI Cooper (2001–2007)
Last updated 24 August 2016
Took the MINI look up market. Huge fun to drive, and has given a lot of people a lot of fun. More fun to drive than later R56 Cooper.
Not as problem-free as buyers hoped. Wearing on the motorway. No standard a/c. Needs expensive spec upgrades to make desirable. Demoted a star in 2010 for high cost of repairs.
Updated 3 December 2015
Power steering failed on another 2003 MINI Cooper, this one with more than 100,000 miles. Local dealer, Cooper Chelmsford, checked car, contacted MINI UK and MINI UK covered the cost of parts and labour....
Introduction
I thought I was the last bloke in the country to get my hands on the new MINI. Until I drove one to the auctions and half the traders wanted a go.
First impressions: every control is sharp and immediate. Steering, clutch, gearshift all feel like extensions of yourself. No slop at all. And the same can be said of the Sports Suspension. Bang, crash, wallop is the order of the day. The designers tried very hard to make it feel like a go-kart. And succeeded.
Owners' reviews
Great handling, gutless engine
An absolute pain, but superb to look at and drive, but what alternative is there??
Expensive to run, but I dont care because its addictive and I LOVE IT !
A driver's car for someone who enjoys driving. Takes a while to get used to but you'll eventually love it