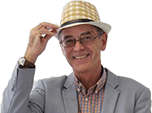 Mercedes-Benz R-Class (2006–2013)
Last updated 23 August 2017
Mercedes-Benz version of a people carrier. Huge amounts of space inside. Available as a long wheelbase for even more room. A seven seater from 2010 rather than the original six-seater.
Feels big and cumbersome from behind the wheel. Sheer size makes it tricky to manoeuvre. Poor warranty claim record.
Updated 11 August 2017
Report of Used Approved Mercedes Benz R350 Cought from a Mercedes dealer in May 2016 suffering a multitude of problems: Steering wheel issues, suspension/spring etc. Most recently, it has been in for...
Introduction
Another day, another massive Mercedes. At 5,157mm (17 feet) the RL is actually 69mm (2.7 inches) longer than the gargantuan GL Class.
However, instead of seven seats, the car is built around six supersize Americans. Everyone gets an individual seat and room to stretch their legs, though the rearmost are only good for people less than 7' tall and weighing under 20 stone.