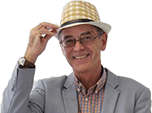 Mercedes-Benz GLE Coupe (2015–2019)
Model History
January 2015
Mercedes-Benz unveils the GLE Coupe
Thee AMG 5.5-litre V8 biturbo engine in the new Mercedes-AMG GLE 63 Coupe is rated at 585PS and will be the only version available in the UK.
The high-performance SUV comes with the AMG RIDE CONTROL sports suspension with active roll stabilisation ACTIVE CURVE SYSTEM and the Sports Direct-Steer system. The 4MATIC all-wheel drive with rear-biased power distribution and the DYNAMIC SELECT transmission modes promise to deliver what distinguishes every AMG vehicle: driving performance.
In terms of drive system, the AMG 5.5-litre V8 biturbo engine develops 585PS and 760Nm in the S-Model which is the only version that will be available in the UK. It boasts the higher output and torque courtesy of a higher maximum charge pressure.
The GLE 63 Coupe accelerates from 0 to 62 mph in 4.2 seconds (S-Model), returns 23.7 mpg (NEDC (combined) and emits CO2 279 g/km as well as compling with the EU6 standards.
Depending on the mode selected for the variable dynamic handling control system DYNAMIC SELECT, the AMG SPEEDSHIFT PLUS 7G-TRONIC offers an impressively high shift speed and perfect transitions for a sportier driving style as well as smooth, barely perceptible gear changes for enjoyable cruising.
The M button allows the driver to emphasise the sporty character and to shift gear exclusively using the steering-wheel shift paddles. The seven-speed automatic transmission now shifts independently neither on kick-down nor upon reaching the maximum engine speed limit.
Roll stabilisation, damping and suspension adapt automatically to the prevailing driving situation, offering both optimum ride comfort and maximum stability. The damping system changes its area of emphasis depending on the preselected DYNAMIC SELECT mode. "Sport Plus" mode puts the emphasis on maximum possible transverse dynamics. Conversely, "Comfort" mode enables maximum ride comfort.
The fully load-bearing air suspension system is speed-sensitive, lowering the body at higher speeds in order to minimise drag while increasing driving stability. The current operating conditions are detected via the steering angle sensor, four level sensors, three body sensors, the driving speed as well as the positions of the brake pedal and accelerator. The control unit uses these signals for infinitely variable adjustment of the current damping force required for each individual wheel.
The instrument panel on the GLE 63 Coupé is in black ARTICO man-made leather. The partially integrated central display visualises the individual DYNAMIC SELECT transmission modes with animated graphics. The centre console accommodates the COMAND controller with optimally ergonomically positioned touchpad; on the right is the DYNAMIC SELECT rotary actuator for the various transmission modes. Located above is the M button for the manual transmission mode.
The higher-powered Mercedes-AMG GLE 63 S Coupé also offers genuine added benefits in the interior. For even more intense contact with the vehicle, the grip area of the Performance steering wheel is in DINAMICA microfibre. A sporty look also dominates the driver's field of vision: the instrument cluster has an even higher-class look with fine red scale graduations around the speedometer and rev counter and a grey decorative band. The passengers are accommodated on high-grade exclusive nappa leather upholstery. AMG medallions in the head restraints lend the interior a special, luxurious note. Set against black interior appointments, the grey seat belts and