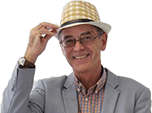 Mercedes-Benz E-Class (2009–2016)
Last updated 21 June 2019
What's good
Euro NCAP 5 Star Rating.
Mercedes Benz E-Class most reliable new luxury car in 2014 Which? Car Survey with reliability rating of 94.5%.
What to watch out for
Poor fuel economy of 220 CDI countered by increasing tyre pressures.
The Comand system satnav may not have been programmed take a full UK postcode but can be upgraded so it does. You need to make it a condition of purchase that the satnav is compatible with UK postcodes and, if your new car comes with a non compatible system, demand that either the dealer either gives you your money back (for the satnav) or has it reprogrammed to take UK 7 digit postcodes.
Automatics require a change of fluid every 3 years or 50,000 miles, whichever comes first.
Report in September 2009 of passenger side door lock breaking after two weeks ownership, then the battery failing (possibly related), then a power steering problem involving a three week wait for parts.
28-1-2012: Report of injector problems and need for replacement in E250 CDI. Seems that all German makes are having problems with piezo electric injectors.
4-2-2012: Report of nearside wiper arm becoming detached on two occasions, both of which resulted in such severe damage to the screen that the screen had to be replaced. MB claimed that it was "impossible" and declined to contribute.
24-7-2012: Report of engine of 2010 E250 CDI Blue Efficiency, purchased on MB Fimance, repeatedly cutting out to the extend that MB eventually offered a generous buyback.
15-10-2012: Requirement for front brake disc replacement becoming alarmingly common. Can be needed after as little as 12,500 miles.
29-1-2013: Transmission clonks and shudders reported on new E350 CDI automatic.
6-2-2013: Another report of vibration from the automatic transmission. transmission flush and replacement sensor did not completely cure it.
8-2-2013: Lots of problems with Piezo electric injectors on E250 CDI. Replacing them seems to being more problems. Seems that to get maximum economy the tolerances are too fine for relaibility. This is becoming a serious issue with the cars.
22-3-2013: Yet another report of a clonky automatic transmission, this on a new E350 CDI.
4-7-2013: Automatics require a change of fluid every 3 years or 50,000 miles, whichever comes first. There is also an emissions software upgrade. A reader took his car for these two jobs and a 3 year service and car came back with an oscillation on the rev counter between 1,200 - 1,400rpm. Dealer then diagnosed that the transmission had "lost its adaption" (some sort of software issue?). And that it now required a new instrument cluster to address the rev counter problem. They denied this had anything to do with the work they carried out, and as they said this some pigs flew past the window.
17-10-2013: Parking sensors of 2013 facelift E220 CDI fail intermittently (which makes them uselss) and dealer does not seem to want to know.
19-7-2014: 2013 Mercedes E300 Bluetec hybrid has repeatedly failed 4 times, first showing a dashboard warning that the typre pressure monitor is inoperable, followed by a total loss of power. Softwear upgrades have not solved this.
26-7-2014: On a 25,000 mile 2010 E200 CGI (petrol) auto the 'gearbox park detent seals' were found to be leaking. Reader wrote to MB and received a cheque for £412 to cover the cost.
14-8-2014: Recurrent breakdowns of new Mercedes W212 E300 hybrid, first time after 3 days. Remains unfixed after 2nd time and cost of replacing hybrid battery pack is estimated at £9,000 + labour. With this model, a hybrid fault results in the car shutting down completely. It does not keep going on its internal combustion engine.
13-1-2015: Windscreens of 2009-2015 E Class can crack across. One reader suffered this twice in a two year old car in two years.
30-4-2015: Engine failure reported in 2010 Mercedes E200CDI Blue Efficiency. Despite full MB service hisory, timing chain tensioner failed sending chain through the block. MB has offered to pay 75% of cost, leaving owner with a bill of £4,153. The costs being quoted are: Parts - Engine (£7,489)+ Surcharge (£1,873) = £9,362 excluding VAT. Of this MB is paying 75%. They are asking the customer to pay £2,340+VAT = £2,808 Labour - £2,241 excluding VAT. Of this MB are paying 50%. They are asking customer to pay £1,120+ VAT = £1,344. Total bill = £4,153.
5-7-2015: Report of bang from transmission of 2014 Mercedes E220CDI SE auto when shifting from N to R or N to D. Dealer upgraded software but problem not cured. A 2014 would not yet be due for a change of ATF. Might be failed 'gearbox park detent seals' (see 26-7-2014 above).
5-9-2015: Random starting problems with 60k mile 2009 W212 E-Class traced to starter key locking barrel. Estimated £720 to replace. Similar to problem with C-Class.
12-10-2015: Two successive E220 estates had same problems. Rear air suspension failed on both, and waterpumps failed on both.
20-10-2015: Report of 2015 registered Mercedes Benz E-Class catching fire in reader's driveway for the same reason that E Class built between 1/7/2013 and 31/12/2014 were recalled. The VINs of the recalled cars were WDD2120342A703567 to WDD2122752B133129 and WDD2183592A062023 to WDD2189752A142862. But it appears that owners of cars built in 2014 but not registered until 2015 were not issued with the recall.
22-12-2015: Complaint of failed steering lock on 2009 E220CDI for which the owner was quoted £720 to replace turned out to be nothing more than a failed battery in the key. The spare key worked fine.
29-12-2015: Continuous starting problems with 2011 Mercedes E350 estate, purchased in September 2014 at 47,895 miles. Between May 2015 and December 2015, 5 fuel injectors replaced under warranty, then more starting problems in December 2015 at 62,622 miles. Told it needed a new ECU and that it would not be covered by warranty, but 'goodwill' reduced cost to £300. Car returned 28th December 2015, but again will not start.
30-12-2015: Timing chain failed on October 2010 S212 E200 CGI (petrol) estate at 89,000 miles. Had been fully serviced by MB dealer. Quoted £11,000 for a new engine or offered £6,000 to p/x for another car.
25-6-2016: Report of problems with DAB on 2015 W212 Mercedes Benz E-Class. The signal drops continually in the Watford area and elsewhere. Dealer said software fix would improve signal. It has not. Reader writes that seems to be a common problem with MB. He believes that a new antenna amp and proper coding of the tuner might work. Some late W212s have been banded for band L which is not used in the UK.
23-10-2016: Report of EML light on 2012 Mercedes-Benz E220CDI at 27k miles. Diagnosis reported "Requires upstream temp sensor turbocharger and Soot content of DPF filter 400% need a regeneration".
22-11-2016: Report of autobox of 2014/64 S212 E-Class estate not shifting up to the next gear but revving up to 3000rpm and then barely shifting - not all the time (usually okay after cold start), but especially after frequent start/stop (usually in the city or during traffic on motorways). It would also hold the shift down to a lower gear: thus it would struggle to shift to 7th, until 70+ mph, then it would shift down quickly to 6th when speed falls to 65mph. Owner took to MB dealer (still under warranty and has been fully MB serviced). They updated the software, but problem returned after about a week.
27-11-2016: Report of 'Pre-Safe' flashing up at 60mph in 2013 Mercedes-Benz W212 E-Class. Went into limp home mode, no accelerator, ESP not working. Stopped for 15 minutes. Re-started and all cleared.
7-1-2017: Report of running costs of 2010 Mercedes-Benz E250CDI now at 85,000 miles. In 4.5 years, maintenance and servicing costs have amounted to nearly £4,000, including a new water pump and EGR valve seal in 2016 (both apparently well-known faults to C and E-Class owners with this engine).
9-1-2017: Report of "unusually severe wear on the inner section of the front outside wheel tyre where canvas was exposed" on a 2014 Mercedes Benz E250CDI estate. The rest of the front tyre width had tread depth of around 3mm. It was recommended that the tyre be replaced urgently and also a four-wheel alignment check. This identified an issue with the camber on the O/S front wheel. But the camber was found to be non adjustable because straight bolts had been fitted. Replacement adjustable bolts cost £100 (happily financed by the dealer, Robinsons of Bury St Edmunds). This may help to explain the massive problem that owers are having with AWD C43 AMGs and GLCs.
1-3-2017: Report of sunroof seals of 2016 Mercedes-Benz E-Class failing and MB dealer blaming atmospheric conditions.
13-3-2017: Complaint that 2012 Mercedes Benz "E550" (E500?) needed brake discs and pads replaced at 17,000 miles due to lack of use and consequent corrosion of the discs. Owner referred to discs as "rotors" so may be American spec.
11-5-2017: Complaint of fuel smell from underbonnet area of 2013 W212 Mercedes-Benz E200 CGI petrol model with only 20,000 miles. Mercedes dealer had the car for a week, initially finding a loose fitting on the pump to the injectors, and then a 'leaking' linkage in the fuel line, that was running over the gearbox, both of which owner had to pay for. After these 'fixes', and leaving the vehicle overnight, they tell me the fuel small is still noticeable. Had to go back for further work.
21-5-2017: Complaint of corrosion around central badge of AMG line 5-double spoke alloy wheel on a 2014 Mercedes Benz E-Class after 18 months. Wheel was replaced without question, but now same is happeing to another.
7-6-2017: Report of injector of 32,000 mile 2011/61 Mercedes-Benz E220CDI sticking open, causing the engine to severely overfuel and eventually detonating the engine.
28-10-2017: Report of timing chain failure on 2010 Mercedes-Benz E200CGI estate. (1,796cc) turbo petrol. Happened without any warning. Cost £7,400 for a replacement engine.
22-1-2018: Report of engine management light of 2015 Mercedes-Benz E220CDI repeatedly coming on. NOx sensor replaced by MB dealer but light still coming on.
20-4-2018: Problem reported with ESP of 2010 Mercedes-Benz W212 E250 petrol: On roundabouts and long sweeping corners the ESP light comes and the car seems to wallow as the electronics try to take over. The power reduces and there is a clicking sound.
13-6-2018: Auxiliary battery light reported as coming on in 2015 Mercedes Benz E-Class. This explains how to replace the auxiliary battery: www.mercedesmedic.com/mercedes-backup-secondary-aux-battery/
25-8-2018: Report of failure of low pressure fuel tank sender pump in 2014 Mercedes Benz E350 at 36,000 miles.
27-8-2018: Minor faults with 2010 Mercedes S212 E200 petrol estate over 63,000 miles have included: A door lock replaced, the windscreen wipers don't work correctly and now a window won't open and close properly, plus the indicators and wipers stopped working altogether recently but worked again after owner turned the engine off.
10-10-2018: Report of serious fluid leak from steering rack of 2014 Mercedes Benz E-Class, now on an aftermarket warranty. MB dealer quoted £2,600 to replace it. We think a safty concern can be raised and that MB may either replace it outright or do a deal with the warranty insurer.
11-2-2019: Report of turbo intake seals of Mercedes Benz E350 CDI leaking and replaced at 29k service in January 2017. Then at 38k miles service in February 2019 the Turbo boost pipes were leaking and had to be replaced at a cost of £126.72.
24-2-2019: Report of repeated auxiliary battery failure in 2016 W212 Mercedes-Benz E220 BlueTEC SE 4dr 7G-Tronic saloon. Car bought used from MB dealer at 10,395 miles in April 2017. September 2017 at 13,000 miles 'Auxiliary Battery Malfunction' message. MB dealer changed the auxiliary battery and updated the software. In January 2018, after two long journeys, at 14,600 miles owner reported that the ECO start/stop wasn't working. Dealer changed the auxiliary battery again. In February 2018 at 15,700 miles the ECO start/stop still wasn't functioning correctly. In May 2018 at 17,200 miles owner visited the same MB dealer and again reported that the ECO start/stop was not working properly. Nothing was done. In January 2019 at 23,000 miloes owner visited the same MB main dealer and again reported that the ECO start/stop was still not working properly. He was told that the auxiliary battery needed replacing again and that, although they would contribute 60% towards the cost as a gesture of goodwill, he was expected to contribute the balance of £120. He refused, suggesting that there must be something else causing the batteries to fail so quickly. Dealer was not interested in taking this suggestion forward. Owner wrote to MB Customer Services in Maastrict and dealer increased his contribution from 60% to 90% with a 2 year warranty on the new battery.
21-6-2019: Report of problems with 2015 Mercedes Benz E350CDI, starting in 2017 with 9-speed auto refusing to change up and holding gears to 3,500rpm. This was while the car was 2 years old and therefore still under warranty. Fuel economy deteriorated from around 42mpg to around 36mpg. Problem eventally diagnosed as needing a new AdBlue tank for which MB dealer charged £881 + VAT and £135 + VAT for 'NOX REDUCING AGENT' (AdBlue), total bill £1,045 + VAT on 24-4-2019 at 64,554 miles.
44 dated complaints received since January 2011.
Recalls
13-10-2010: MB recalled around 85,000 Mercedes Benz C- and E-class models in the US to fix a problem with power steering systems, the US traffic authority NHTSA said. MB told Agencie France Presse that the recall is likely to be extended to other countries. The NHTSA added that a problem with the steering system's pump could lead to a loss of fluid leading to a loss of power assistance when parking. Daimler stressed that drivers retained control of the car even in the event of a power steering failure. MB said it will fix the problem in 2010 and 2011 models this month by re-tightening a faulty fitting.
9-2-2011: TSB on 220 CDI reported by reader in January 2011 to rerplace a page in the driver's manual and to replace the tyre pressure sticker inside the fuel flap with a recommended pressure of 38PSI instead of 32PSI to improve fuel economy. Apparently fuel economy then improves by 10%, in the reader's case from 34mpg to 38.5mpg.
1-3-2012. Alerted to Urgent Safety Recall for Mercedes Benz diesels. This relates to a possible diesel fuel leak which may develop at the fuel filter assembly. The dealer will replace the fuel filter.
22-12-2014: Feed from www.Just-Auto.com: Mercedes-Benz USA, LLC (Mercedes) is recalling certain model year 2014-2015 E250 BlueTec, E250 BlueTec 4Matic and 2015 ML250 4Matic BlueTec vehicles manufactured 28th February, 2014, to 10th November, 2014 because oil may leak from around the chain tensioner gasket area. This may drip onto a hot engine surface, increasing the risk of a fire. Additionally, the leaking oil may be a road hazard for other vehicles, increasing the risk of a crash. Mercedes will notify owners, and dealers will replace the chain tensioner gasket, free of charge. The recall began on December 10, 2014. Owners may contact Mercedes customer service at 1-800-367-6372. Mercedes' number for this recall is 2014120002. Owners may also contact the National Highway Traffic Safety Administration Vehicle Safety Hotline at 1-888-327-4236 (TTY 1-800-424-9153), or go to www.safercar.gov.
3-1-2015: Just-Auto.com tells us that Mercedes-Benz America has recalled 1,300 2015 E-Class cars because the double seat belt buckle for the middle position of the rear passenger seat could fail.
23/3/2015: UK Recall R/2015/041 for E Class built between 1/7/2013 and 31/12/2014., VINs WDD2120342A703567 to WDD2122752B133129 and WDD2183592A062023 to WDD2189752A142862. The 'Concern' states: "A seal between bonnet and engine compartment may, when the bonnet is opened, temporarily stick to the bonnet. If this happens the seal may detach form its fixing and can fall into the gap between engine and partition wall. It is then possible the seal can make contact with the exhaust and, under certain conditions, catch fire."
The affected VIN numbers were: WDD2120342A703567 to WDD2122752B133129 and
WDD2183592A062023 to WDD2189752A142862.
22-9-2015: Just-Auto.com reports recall in India of E-Class and CLS sold between April 2015 and May 2015 for a loose seal in the secondary bulkhead in the engine compartment. The loose seal can come in contact of the engine and lead to a fire.
13-03-2017: R/2017/041:Short circuit may occur: The wiring to the front windscreen washers may not have been correctly routed. This may cause a short circuit and render the wipers in operative. Fix: On affected vehicles check wiring and rework where necessary. VIN: WDD2130042A000742 to WDD2132642A120308; Build dates: 01-10-2014 to 30-11-2016.
08-06-2017: R/2017/159: ELECTRIC POWER STEERING MOTOR DEFECTIVE. Contacts inside the electric power steering motor may not have been correctly formed. Failure of these contacts would cause the loss of power steering assistance.If this happens a warning lamp will illuminate. Fix: Replace the electric power steering motor on affected vehicles. VINS: WDD2050042R247418 to WDD2054082F462935; WDD2130042A031780 to WDD2130042A031780. Build dates: 01-08-2014 to 31-12-2016.
23-7-2017: MB issued a voluntary recall to apply software upgrades to diesel engines in a bid to cut nitrogen oxide emissions on three million vehicles. All Euro 5 and Euro 6 standard diesel engines registered in Europe between January 2011 and September 2015 are affected. (Only the new two-litre turbodiesel fitted to the latest E-Class saloon and a new V6 turbodiesel in the soon-to-be released S-Class are exempt.) A Mercedes-Benz spokesman said that the "software upgrade" would be carried out by dealerships when customers visited for a service or other maintenance work and would take around an hour to complete. MB "did not expect" the upgrade to have any effect on the performance of Mercedes-Benz vehicles. Many Mercedes-Benz diesel vehicles have already had the update applied after work to apply the changes to compact vehicles and the V-Class MPV got underway in March. It was reported in The Times in July that while Daimler, which manufactures Mercedes-Benz, had not been found to use the same type of software for cheating emissions tests discovered in Volkswagen vehicles in 2015, it is the subject of an investigation by the German authorities into the possible manipulation of exhaust controls in cars with diesel engines.
List Price from
£38,150
Buy new from

£27,639

Contract hire from

£288.86

per month